Lifetime to Air Grumpy Cat Christmas Movie
"I'm dreaming of a white Christ-meow."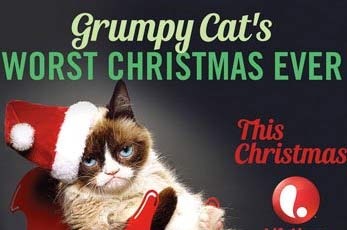 Christmas has come early for parents who are, like, really into the internet. The Hollywood Reporter writes that this Christmas, Lifetime will air Grumpy Cat's Worst Christmas Ever. The film stars Grumps as a cat (go figure) who never gets adopted because she's just so grumpy. That is until she meets a 12-year-old girl who can communicate with her. Lifetime is describing the special as irreverent, saying it will "poke fun" at the "heartfelt sentimentality" they are known for. Again, this is a movie starring Grumpy Cat.