Lifetime Puts Aaliyah Biopic on Hold After Star Quits
Well, this certainly rocks the boat.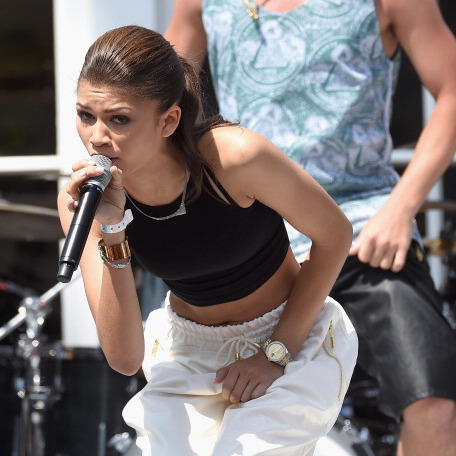 Lifetime announced via Twitter that production of Aaliyah: Princess of R&B has halted after its lead, Disney star Zendaya, left, writing, "We are sad Zendaya will no longer portray Aaliyah. Production is currently on hold." Zendaya herself has been tweeting an anonymous source quoted in an E! News exclusive that stated, "If she is going to do it, she wants to do it right." (Sneaky.) The movie has had problems from the get-go with vocal opposition from Aaliyah's family, who wanted the late singer to get the star treatment. Jomo Hankerson, Aaliyah's cousin and president of her label, Blackground Records, told the New York Daily News, "We want a major studio release along the lines of What's Love Got to Do With It, the Tina Turner movie." Your move, Lifetime.