See Jon Hamm Filming One of the Final Episodes of Mad Men
Not spoiler-y. It's okay.
The second half of Mad Men's split final seventh season premieres next year, a fate almost too terrible to consider. No more dismissive sighs from Don Draper. No more petulance from Betty. No more Peggy faces or Joan disses or Pete getting punched. No more Mad Men. Our hearts are heavy already. But before the mourning begins, we do still have seven whole episodes to look forward to, and indeed now we have a few images from one of those episodes. These images don't spoil much of anything, so even purists should feel free to indulge.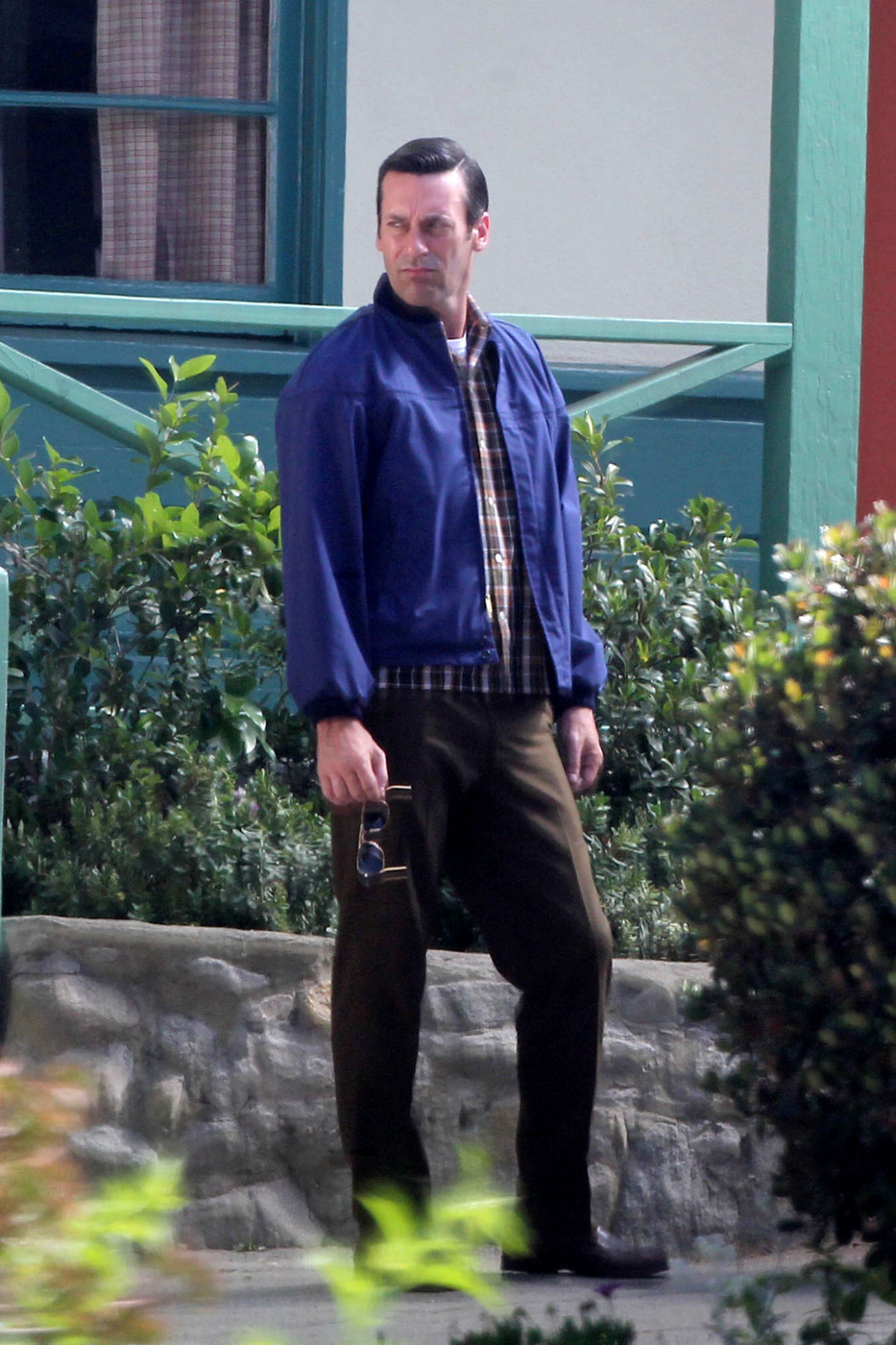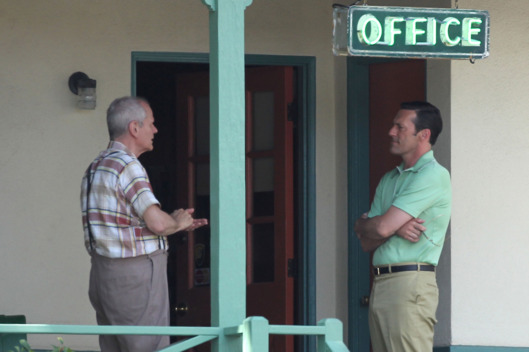 Behold, Don is driving somewhere! It looks like a rustic sort of hotel! Don't read too much into the fact that he's not wearing a wedding ring, since he never did, but maybe we should read into the fact that he appears to be staying by himself. Perhaps the older gentleman can elicit feelings of nostalgia in Don — or will he elicit resentment toward his father and the various father figures who have let him down in his life? So many possibilities in these last few episodes.