Newsies Will End Its Broadway Run in August
"King of New York" no more.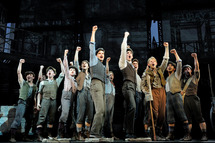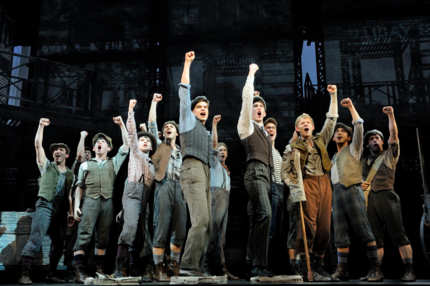 Bad news for the city's newsboy cap producers: According to the New York Times, Disney will shutter its hit Broadway musical Newsies this August after a two and a half–year run. The show was an unexpected success for Disney Theatrical, becoming the fastest-recouping show in the company's history and finding a breakout star in original lead actor Jeremy Jordan (Smash). While Disney did not provide a reason for the closure, a dip in ticket sales is likely a factor: The Times reports that "ticket sales have softened in a fairly typical way for a musical that, while popular, never became a blockbuster." Yet while Newsies will leave its home at the Nederlander Theatre on August 24th, it wont be your last chance to see Jack Kelly and Crutchie in action: The musical will be going on a 25-city North American tour launching in October. Seize the day, etc., etc.