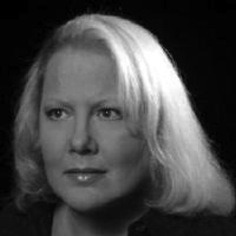 After seven months off the grid, veteran show-business reporter Nikki Finke is back! And she is taking no prisoners. She is not effing around. She's not gonna play your silly games, and she doesn't give a good goddamn about whose feelings she hurts. Because Nikki Finke is honest and everyone else is a tool of the insidious Hollywood machine. NikkiFinke.com is going to tell you "what's really going on in Hollywood." NikkiFinke.com is going to burn it all down. NikkiFinke.com will also probably have very detailed box-office reports. Read Finke's introductory post here. It's full of some real gems.
* "I'm all about this town's gritty reality exposed through the harsh glare of my reporting."
* "I don't give a shit who comes here or if the site gets traffic or if TPTB ever advertise."
* "(Anita Busch or Peter Bart? She's batshit crazy and he's an unethical fart.)"
* "Oh, don't worry: I'll have much more to say over the next few days about Little Lord Fauntleroy and Mike Phlegming. Because I don't fuck on the first date."
* "I want to be your cruel and quirky alternative to Deadlame and Valiety and The Hollywood Unreported and TheCrap."
* "I've said it before and I'll say it again: Come for the cynicism… Stay for the subversion… Heed this warning: my new website is not for the easily offended or ridiculously naïve."
* "Expect the unexpected."
* "Just like I can't be silenced or intimidated here, your comments won't get sanitized. (Even the inevitable four-letter words about my genitals.)"