Norton, Ratner Making American Hippopotamus Film
Based on a true story about the American hippo meat industry.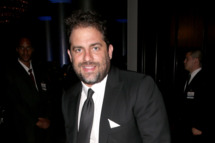 Deadline reports that Edward Norton and Brett Ratner have optioned the rights to Jon Mooallem's 2013 article American Hippopotamus. Ratner's RatPac Entertainment will join forces with Norton's Class 5 Films to produce the feature, which is based on the true story of two rivals who attempted to combat the 1910 meat shortage by importing hippos to Louisiana and trying to convince people to eat them. Clearly they weren't so successful at the time, but perhaps the movie will give the American hippo meat industry the push it has been waiting for?