American Horror Story's Sarah Paulson Tells Us Funny Stories About 13 Memorable Roles
The actress breaks down her career highlights.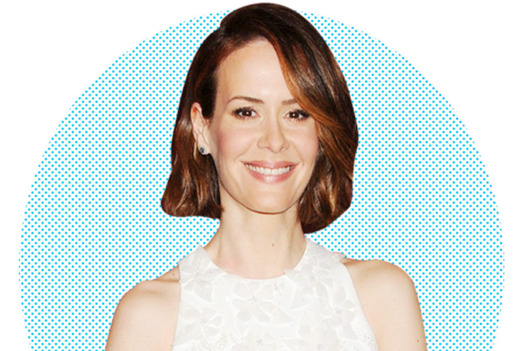 Sarah Paulson might be best known for the devastating and crazy-scary shit she does on American Horror Story. There's not much she won't do for the series. In last season's installment, Coven, she had angry, magical sex with snakes and spent most of her episodes blind. She was terrorized by a nun and a serial killer the season before that, and she's about to play conjoined twins Bette and Dot in the FX series' fourth edition, Freak Show. Needless to say, she also has a terrific sense of humor. The very busy Paulson, who will be in Todd Haynes's Carol and just signed on to star opposite Nicolas Cage in The Runner, graciously agreed to walk us down memory lane. Click through as she reminisces about her many roles and the times that work meant stalking Ewan McGregor. Or wrestling with David Milch's words. Or dealing with internet trolls.
BEGIN SLIDESHOW