Scott Derrickson to Pen Outer Limits Film
Based on the cult sci-fi series.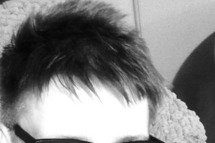 Scott Derrickson, who was recently tapped to direct Marvel's Doctor Strange, has reunited with his Sinister co-writer C. Robert Cargill to pen a big-screen version of The Outer Limits, the cult sci-fi and horror anthology that ran on ABC from 1963 to 1965. Derrickson and Cargill plan to focus specifically on the episode "Demon With a Glass Hand," written by Harlan Ellison, about a man with a computerized hand and no memory beyond the past ten days who discovers he is being hunted by an alien race. According to THR, the adaptation will tackle the quintessential sci-fi trifecta of "time travel, alien invasion and genetic manipulation." Your move, Twilight Zone movie.