Julie Taymor Made a Movie of Her Acclaimed Midsummer Night's Dream Production
And she hopes to screen it at the Toronto Film Festival.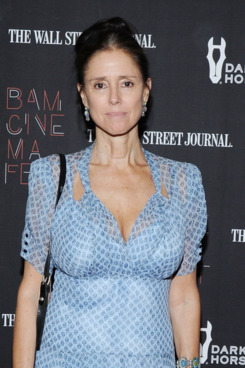 Director Julie Taymor has finished the film version of her widely acclaimed, visually stuffed production of A Midsummer Night's Dream (which ran earlier this year at the Polonsky Shakespeare Center in Brooklyn). "Many people wanted to tour, but it's completely impractical," Taymor told Vulture this week at a screening of Boyhood at BAMcinemaFest. "There were 17 children and 15 principals. It will probably never see the light of day again as a live production, so I feel very good about the film."
Taymor says this project is similar to her 1992 TV film Oedipus Rex, shot during a Japanese production of Stravinsky's opera-oratorio. Like on Oedipus, Taymor directed the Midsummer film, shot by Frida cinematographer Rodrigo Prieto during the last four performances of the play. "It's not like Live From the Met," Taymor says. "This is even more thorough. We shot all performances straight through, putting cameras in different positions at each show, and then in the daytime we went onstage with handheld cameras. I think it's fairly unusual, because it is a real hybrid of live theater and film. It's very cinematic. There are no visual effects — they're all live."
Taymor, who has played the Toronto Film Festival in the past with Frida in 2002 and Across the Universe in 2007, is hoping to premiere this film there."I think we're going to Toronto," Taymor says. "I don't know what I'm allowed to say, but I have a good feeling. "