Can You Match Tilda Swinton's Hair to Her Films?
Take our Tilda Swinton hair quiz.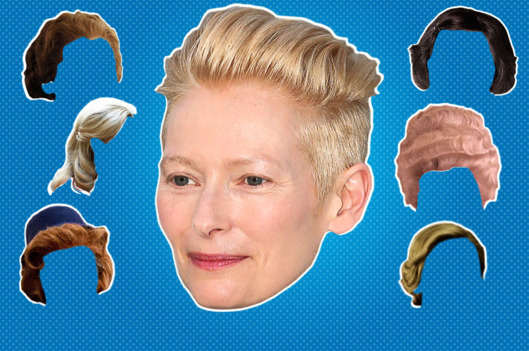 Chamelon-slash-actress Tilda Swinton has a severely different look in every film — like in this weekend's Snowpiercer, in which she plays the vengeful (and almost-pig-nosed) Minister Mason. We won't reveal her Mason hair right now — it's up to you to identify the latest 'do from the history of hair we've prepared below. Can you match the coif to the movie?