9 Best New Songs of the Week
Bleachers, Icona Pop, and Perfume Genius.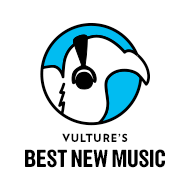 Every week, members of the Vulture staff will highlight their favorite new songs. They might be loud, quiet, long, short, dance-y, rawkin', hip, square, rap, punk, jazz, some sort of jazz-punk-rap fusion — whatever works for the given person in that given week. Read our picks below and please tell us yours in the comments. Enjoy!
Bleachers feat. Grimes, "Take Me Away"
I didn't think I'd love the new Bleachers album because I never liked fun. (fun. the band, not "fun" the concept.) But I am forever proved wrong, because Strange Desire — which sounds like a '90s rom-com score mixed with a magic-carpet ride — is great. For the trippy stuff, Jack Antonoff called upon Grimes (smart!), and "Take Me Away" is the epitome of their enmeshed vibes. —Lindsey Weber (@LindseyWeber)
Broods, "Mother & Father"
Like Lorde? Like CHVRCHES? Like brother-sister duos? Let me recommend Broods: a Kiwi pair who together echo over stomping electronic beats — which you'll love if that's your thing. It should be! Just try it. —LW
Icona Pop, "Get Lost"
Last summer, I saw Icona Pop at a festival at peak "I Love It" fame, which was one of the biggest adrenaline rushes I've ever experienced. On "Get Lost," Aino and Caroline bottled up the energy you can only feel at a live show and jammed it into a barely three-minute-long song. It's a Song of Summer contender in every sense; Iggy Azalea should watch her back. —Brennan Carley (@Brennan_Carley)
Kiesza, "Hideaway"
The video for "Hideaway" — which has already racked up more than 50 million views — is a single-take dance routine performed in the streets of Williamsburg, and last week, Kiesza performed the song on Letterman to a slack-jawed host. You can take Bieber back, Canada; we'll trade you for Kiesza. —BC
Little Daylight, "Be Long"
Little Daylight just released their debut album Hello Memory, and buried among the standout hits like "Overdose" and "Mona Lisa" is "Be Long," a wistful piece of music that makes me want to drive a pickup truck to a lake and crack open a six-pack while staring at the sky.  Chills. —BC
Reigning Sound, "Falling Rain"
In their first record since 2009, Shattered, Reigning Sound lose some of the garage-rock edge they were known for, and we're left with something very American, very rock 'n' roll. "Falling Rain" sounds like Elvis Costello meets Bob Dylan playing with the Band. It's road-trip-montage music. —Jesse David Fox (@JesseDavidFox)
Perfume Genius, "Queen"
"Queen" is meant to address "gay panic," says Perfume Genius (a.k.a. Mike Hadreas). "Sometimes I see faces of blank fear when I walk by … if these fucking people want to give me some power — if they see me as some sea witch with penis tentacles that are always prodding and poking and seeking to convert the Muggles — well, here she comes." —JDF
Sharon Van Etten, "Our Love"
When Fred Armisen interviewed Sharon Van Etten for us, she remarked that "Our Love" made her nervous at first because it's a bit "pop-y," especially compared to the rest of her very broody record, Are We There. But I, like Fred, think it's absolutely killer. The chorus's melody burrows in your brain and down your spine. The video was released this week and gives the song the sexy treatment it deserves. —JDF
wet, "Move Me"
I love wet. Even though their name is decidedly not SEO friendly and even saying to friends, "Have you heard the new wet song?" can be really awkward — I still love them. Their new song, "Move Me," from DJ Kitty Cash's next mixtape, is a slow jam that still manages to live in the pop-mosphere. —LW