Correction: It's the Actors Acting Opposite Andy Serkis Who Deserve Oscars
You can't argue with this photo's evidence.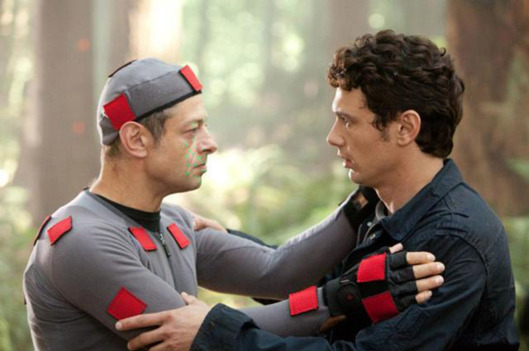 People love to talk about how Andy Serkis deserves an Oscar for his portrayal of Caesar in Rise of the Planet of the Apes and Dawn of the Planet of the Apes. Look, we get it. His work is nothing short of remarkable. But what no one talks about are the actors who have to stand next to a human male wearing a helmet and lots of sensors and act like it's definitely an ape. Here is a slideshow of actors professionally not laughing in Serkis's face despite what he's doing and wearing. A million Oscars to each of them!
BEGIN SLIDESHOW