Dawn of the Planet of the Apes Stays on Top Over Another Slow Weekend
Meanwhile <em>Boyhood </em>has the best screen average.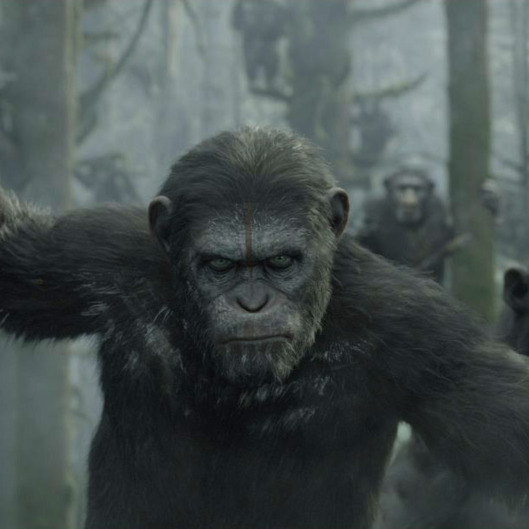 Two sequels — The Purge: Anarchy and Planes: Fire & Rescue — underperformed over the weekend, losing out to Dawn of the Planet of the Apes, which stayed on top for the second consecutive week with $36 million for a grand domestic total of $139 million. The second Purge film brought in $28.4 million (its predecessor earned $34.1 million) and Disney's second Planes came in at $18 million (the first Planes netted $22 million). Another disappointment was the Cameron Diaz–Jason Segel comedy Sex Tape, which only pulled in $15 million in its debut. Transformers: Age of Extinction rounded out the top five at $10 million. Overall, the box office is down 24 percent from the same time frame last year. Meanwhile, Richard Linklater's Boyhood continued to do well in its — albeit, limited — expansion to 34 theaters, bringing in $1.2 million for a weekend screen average of $35,320, the highest of any film. In contrast, Zach Braff's Wish I Was Here brought in only $495,000 over 68 locations in its debut. Maybe angst just isn't hip anymore.