Everything That Ben Affleck Is Confused About in the New Gone Girl Trailer
Like a bat(man) in headlights.
If you're a sleuth (or just a fan of the book), you're liking scouring David Fincher's second Gone Girl trailer for hints. But maybe the biggest clue to this entire thing is how utterly confused Ben Affleck looks. He is so confused. Here are all the reasons he is confused (so far).
Because a cop just put a Post-it note next to a blood stain in his kitchen: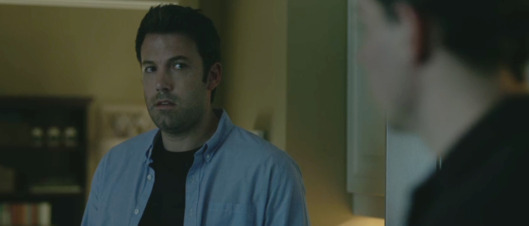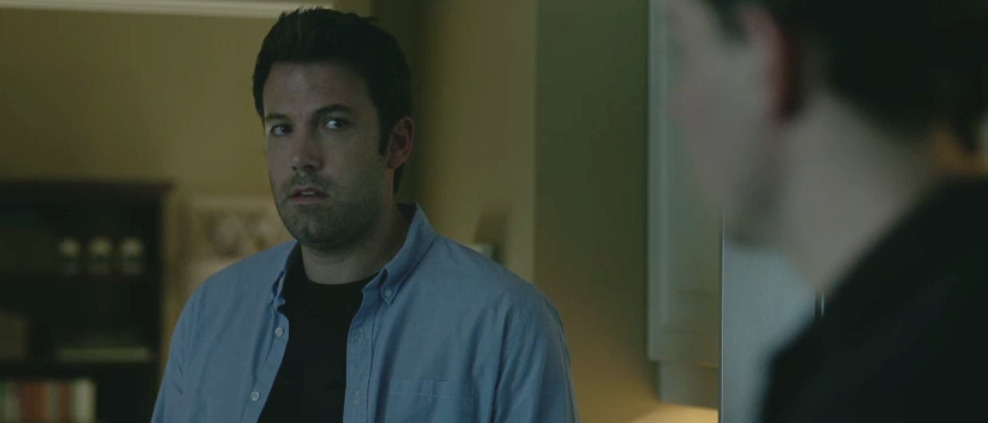 Because there's a smashed coffee table in his house:
Because a cop asked if Amy had any friends the authorities can talk to: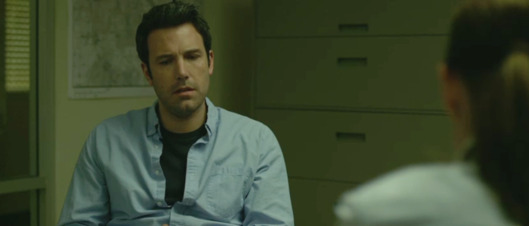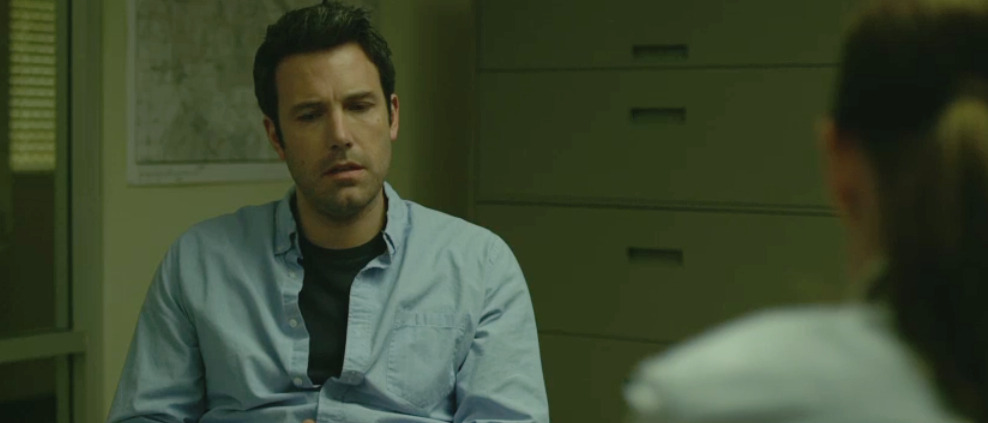 Because all these Cool Girls showed up to volunteer: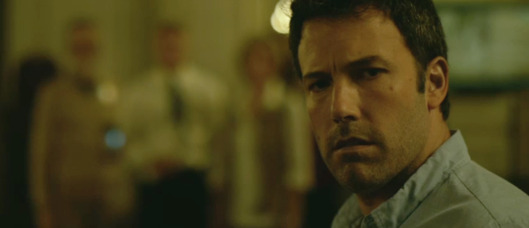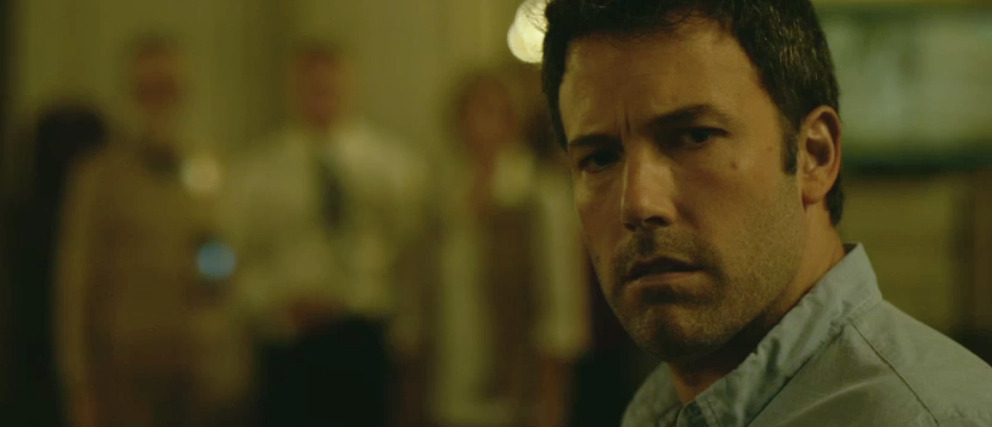 Because Neil Patrick Harris was there, but then disappeared: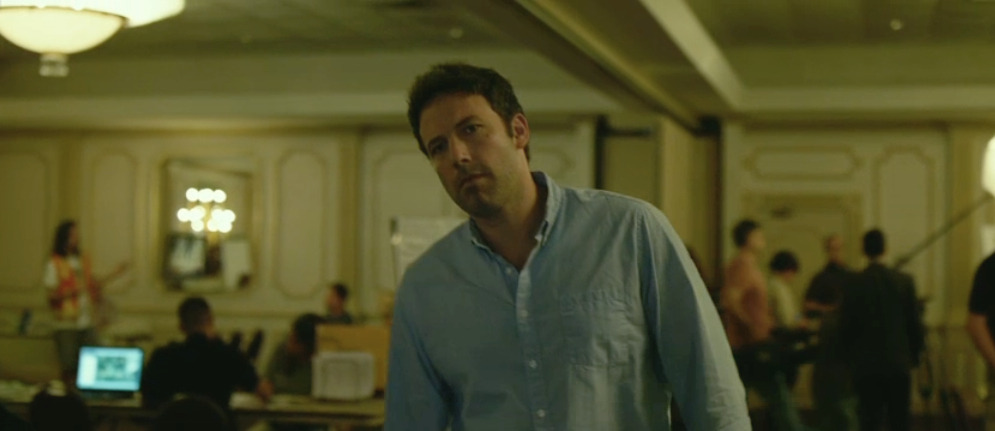 I have no idea what's going on in this one, to be honest: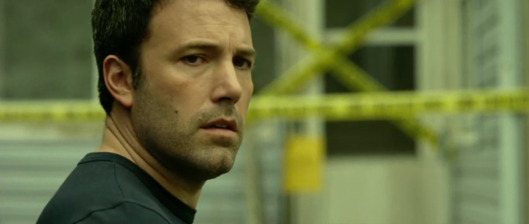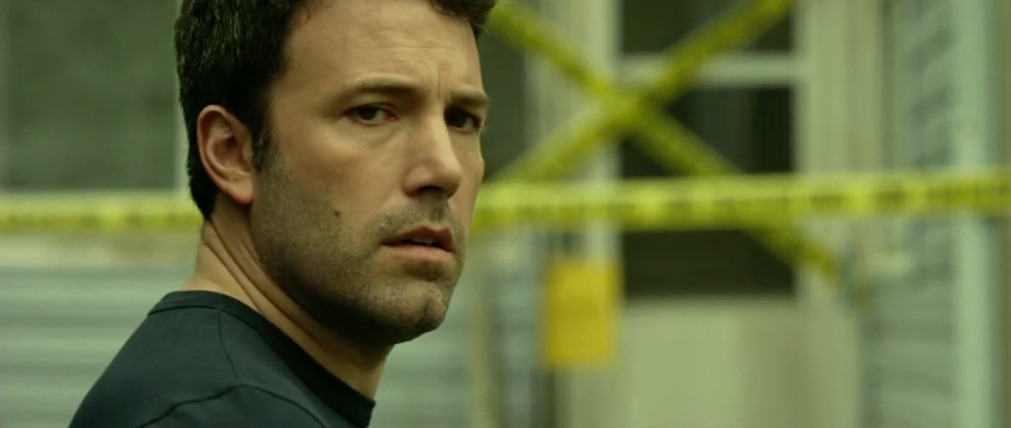 Because there are lots of people gathering outside his bar: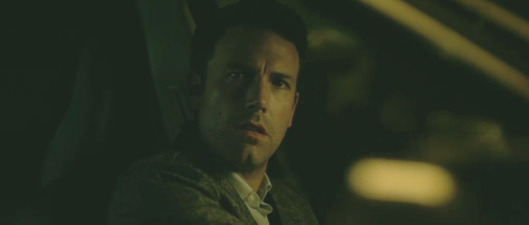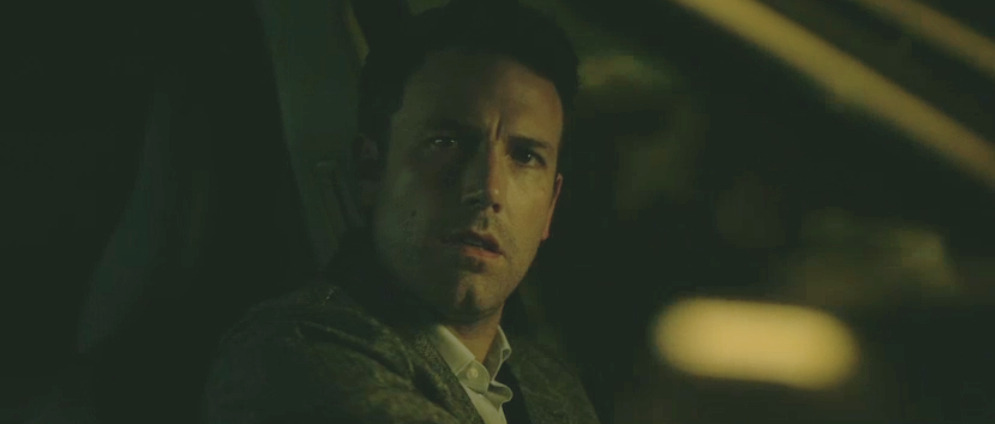 Because an interviewer asked if he killed his wife: