11 Best New Songs of the Week
Big week for indie hip-hop!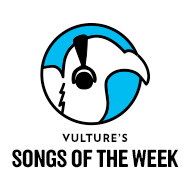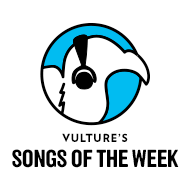 Every week, members of the Vulture staff will highlight their favorite new songs. They might be loud, quiet, long, short, dance-y, rawkin', hip, square, rap, punk, jazz, some sort of jazz-punk-rap fusion — whatever works for the given person in that given week. Read our picks below and please tell us yours in the comments. Enjoy!
Azealia Banks, "Heavy Metal and Reflective"
A long-awaited track from Azealia Banks (hey, where's that album?), "Heavy Metal and Reflective" is as aggressive as the rest of her oeuvre. But after all of those Twitter fights, don't you dare think she's pressed — she's at the spa, "with the pedi in the puddle reminiscing."  —Lindsey Weber (@LindseyWeber) 
Chippy Nonstop, "Peeka"
This is sort of the song equivalent of playing vintage Nintendo games while stoned. It's a little pre-album amuse-bouche from Chippy Nonstop, a Bay Area indie rapper known for her cutesy EDM beats, her membership in the art/music collective known as Yung Klout Gang, and her incessant all-caps tweets. "Peeka" is a fun micro-banger that will forever sully your squeaky-clean image of the Pokemon universe. Here's hoping her September album release features sex raps about Yu-Gi-Oh. —Abraham Reisman (@AbrahamJoseph)
Kira Isabella, "Quarterback"
Who knew a teen's naked pictures getting posted online could make such a moving country song? The best ones often have lessons, and in this track, a high-school freshman learns not to hang out with an older "cool guy" quarterback: "He lied to her, imagine that?"  —LW 
Tobias Jesso Jr., "True Love"
For how straightforward "True Love" seems at first, there is something curious about it. It feels removed from time, both from the 1970s and 2070s. The Canadian singer/songwriter Tobias Jesso Jr. has a wonderful voice, but also kind of sounds like a very sensitive alien doing its best Harry Nilsson in its space-bedroom. Either way, the result is ambiguously heartbreaking and undeniably pretty. —Jesse David Fox (@JesseDavidFox) 
Kate Boy, "Self Control"
It's weird to still think of Kate Boy as newcomers when they've been around for almost two years now, but the Swedish electronic group only just released the lead single from their upcoming untitled debut album. It lacks a bit of the sharply cynical edge that made early singles like "The Way We Are" and "In Your Eyes" jolt to life, but "Self Control" has a chorus that puts choruses to shame. The track sounds like it was lifted from an interstellar dance floor and processed by an alternate-universe Dr. Luke. —Brennan Carley (@Brennan_Carley) 
Jenny Lewis, "Head Underwater"
It's been six years since Jenny Lewis's last solo record, but she doesn't waste any time on The Voyager, out today. "Head Underwater" opens the album and might be its strongest track. Blending some '80s pop with a little Stevie Nicks and, well, Rilo Kiley, the song is bouncy as hell and features one of her strongest vocal performances ever. It's good to have her back. —JDF 
Demetria McKinney feat. da Brat, "100"
Before you quip: Yep, da Brat is still around. (Remember her verse on the all-lady "Loyal" remix? It ruled: "Last, as I Instagram your shriveled-up scrotum.") Here she is again, sounding as bratty as ever, on a track with Demetria McKinney (of Tyler Perry's House of Payne) that's keeping it 100.  —LW 
Rustie feat. Danny Brown, "Attak" 
You never know what will happen when you bring two balls of energy together. Sometimes it's a mess. Sometimes they cancel each other out. But sometimes the result is bigger than either could ever be on its own. That's the case with "Attak." Producer Rustie, who has already had a minor indie hit this summer with the fantastically balls-to-the-wall "Raptor," gets the best out of Danny Brown, who has arguably never sounded more manic — in a good way. The song is accurately titled. —JDF
SBTRKT feat. Ezra Koenig, "NEW DORP. NEW YORK."
Imagine for a second that it's the early '90s again and that you're stumbling around a basement club as strobes flash, drums smash, and a faceless singer rambles on about things you can't understand. That is everything "NEW DORP. NEW YORK." aims to be, with Koenig's tongue-turning lyrics ("flags flapping in Manhattan … gargoyles gargling oil") and SBTRKT's wonderfully odd music. —BC
Shabazz Palaces, "They Come in Gold"
Experimental hip-hop duo Shabazz Palaces makes it very hard to pick just one song from their lauded Lese Majesty. Not only is their record expansive (18 songs) and sonically varied, it's also divided into seven multi-song suites. Needless to say, though incredible, it's not really a singles record. Still, "They Come in Gold" gives you a good sense of what to expect from Lese Majesty. As soon as you get used to the abrasive, repetitive, affected sample that loops at the beginning, it fades out to reveal a much more tuneful beat and looped sample. —JDF 
Usher, "Good Kisser (Disclosure Remix)"
Leave it to Disclosure to take a decently catchy Usher song and turn it into a banger. Bang bang bang. —LW