Stephen Colbert's Late Show Will Remain in New York
He'll take over the Ed Sullivan Theater when Letterman retires.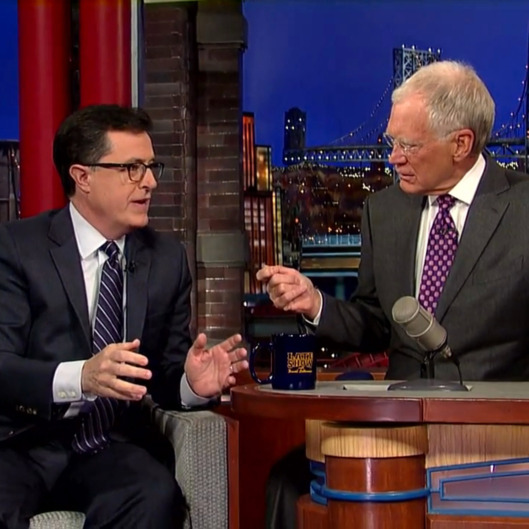 Governor Cuomo and CBS announced Wednesday that The Late Show will continue to be shot at New York's Ed Sullivan Theater, its home of 21 years, when David Letterman retires and Stephen Colbert takes over in 2015. While it had been assumed that the show would be staying put, CBS only made it official today, announcing that it had received $11 million in state tax credits and $5 million in renovation money for the theater in exchange for staying in NYC and guaranteeing the continuation of 200 jobs surrounding the show's production. While the dates for the transition remain unclear, the New York Times reports that Letterman is expected to step down next May, with Colbert starting things up again in September following a summer hiatus.