Study Suggests Current Tonight Show Is Less a Talk Show and More a Variety Show
He spends far less time interviewing that any of his contemporaries.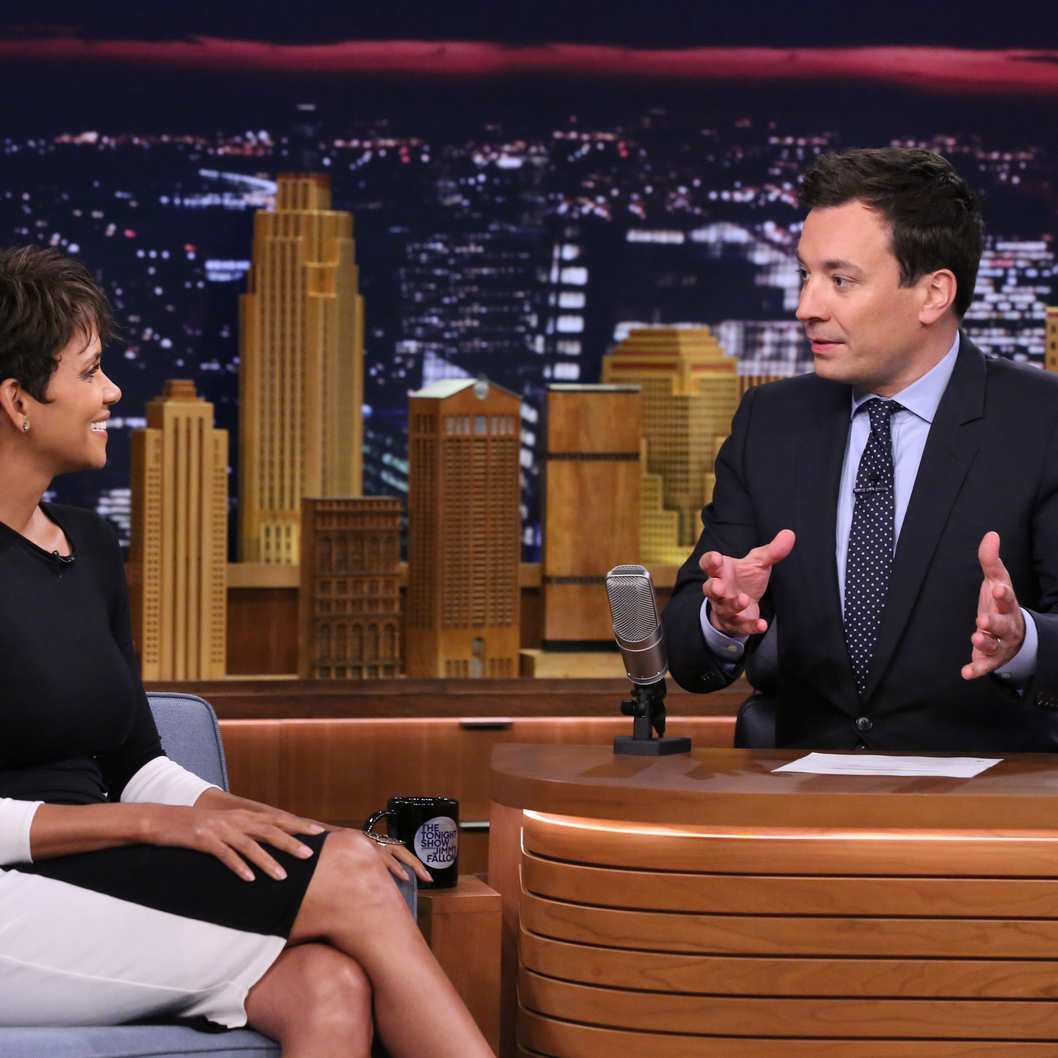 You know how when Jimmy Fallon started on Late Night, people were like, "He's charming, but not much of an interviewer?" Well, it appears Fallon has solved the problem on his Tonight Show — he just stopped interviewing people. A study conducted by Stephen Winzenburg of Grand View University revealed that Fallon spends only 37 percent of his show interviewing his guests, compared to the 51 percent Jay Leno and Johnny Carson spent. That is also far less than his contemporaries, Craig Ferguson (43 percent), Jimmy Kimmel (48 percent), Seth Meyers (51 percent), David Letterman (51 percent), and Conan O'Brien (53 percent). Winzenburg's argues that "The Tonight Show has become successful by looking more like a comedy variety series than a traditional talk show." For anyone who's seen Fallon's Tonight Show or Late Night, this makes sense, as he is more likely to play a game with his guests than to have them continue plugging their projects for another four minutes. The report says Fallon spends 21 percent of the show on his monologue (same as Leno), 14 percent on music (much more than Leno – thank you, the Roots), and a whopping 23 percent on comedy bits. That doesn't seem too crazy, especially since some percent of those comedy bits involve Emma Stone lip-synching Blues Traveler.