Comic-Con: Godzilla 2 Teases Mothra, Rodan, Ghidorah
And director Gareth Edwards will return.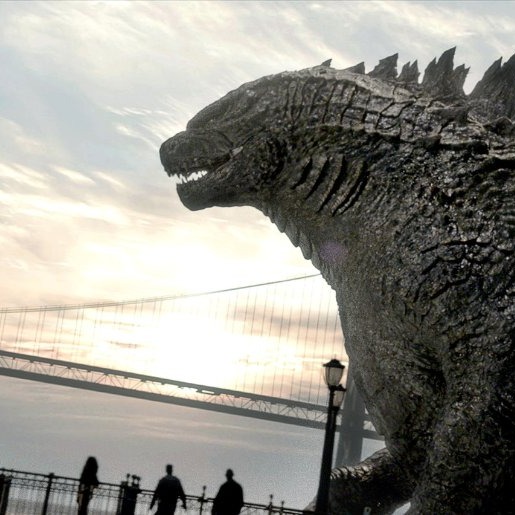 After this summer's reboot of Godzilla scared up an impressive $491 million worldwide, a sequel seemed assured … until Star Wars came calling. "Unfortunately, our director Gareth Edwards is locked up in a galaxy far, far away," said Legendary Pictures chief Thomas Tull today at Comic-Con. Indeed, after Edwards was selected to helm one of the coming Star Wars spinoffs, Hollywood wondered whether Legendary would press on with a new Godzilla film without him … but in a special video message from Edwards that just played at Hall H, the director thanked fans for their support and revealed, "It means we get to make another one. I'll be back to do Godzilla 2."
And what might we see in the sequel? Tull showed another new video, reminiscent of Godzilla's opening-credits sequence, when three monsters turn up in classified footage: Godzilla's famous foes Rodan, Mothra, and Ghidorah. "There is still one secret that remains hidden," teased the trailer. "There are others."

Whether all three of those monsters will appear in the second installment remains to be seen, but Tull was bullish on the notion. "That's what we want to do, yes," he said. "Now we have more monsters to play with, and we're excited about it." It'll just depend on when they can pry Edwards back from the land of lightsabers.