Jay Z and Beyoncé's On the Run Tour Is Headed to HBO
The concert special airs in September.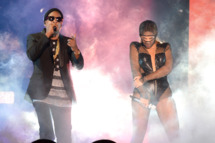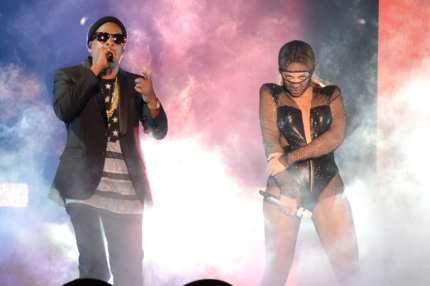 Those who didn't feel like shelling out for stadium seats will now be able to enjoy Jay Z and Beyoncé's epic musical love-fest from the comfort on their own homes. HBO has announced that they plan to air an On the Run concert special in September, which will be taped during the September 12 and 13 shows in Paris and will feature the duo performing more than 40 songs. "This is a major musical event that belongs on HBO," said program chief Michael Lombardo. "It's going to be a night to remember." But can HBO replicate the feeling of thousands of hearts beating as one?