Katherine Heigl Doesn't See Herself As 'Difficult'
The <em>State of Affairs </em>star talks about her mom and her reputation in Hollywood.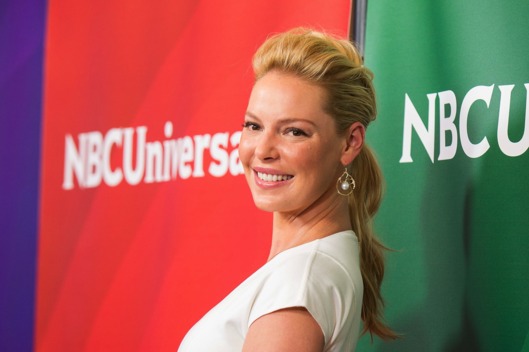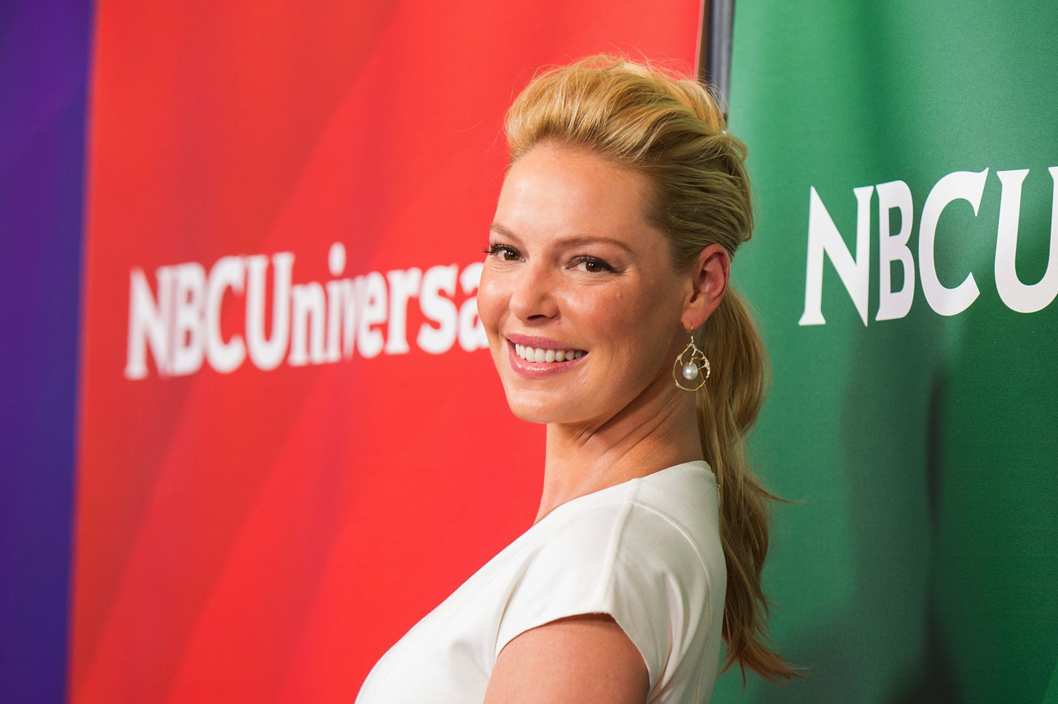 Katherine Heigl will be back on TV this fall in the new NBC drama State of Affairs, which she and her mother and longtime manager, Nancy Heigl, are executive producing. We've already begun to hear more about and from Heigl as her small-screen comeback nears. In a recent interview with Marie Claire UK, she said that she'd felt betrayed by Hollywood, that she'd perhaps indulged in one too many rom-coms, and that she had been this close to walking away from showbiz. It made for a lively session at this morning's NBC summer press tour. One reporter asked Heigl to clarify: How close did she really get to quitting Hollywood? "Not that close, obviously," she laughed, explaining that she took time off to have a family and "remember what it is I feel so passionately about in this industry."
Another journalist asked the panel for some understanding as to what Heigl's mother did as an executive producer. "She bakes us cookies," Heigl said with a smile. Nancy spoke plainly. "We have a partnership, we work in the business together. It just seemed like a progressive thing," she said. "I am her mother for sure, so of course I care about her interests, but I'm just learning about executive producing." Series executive producer Joe Carnahan said both mother and daughter's contributions to the show have been "instrumental." NBC entertainment president Jennifer Salke, fielding the same question earlier in the day, said the network and studio knew Katherine and Nancy came as a team. "Nancy's someone who has a strong opinion, but we've found her to be nothing but adamant to the process. Also, Katie really relies on her in her life," she said. "I would call her a momager, her best friend. She's a partner in her life."
Yet another reporter went whole hog with a multi-pronged question about previous interviews in which Heigl said she felt her career was out of control, and that Hollywood didn't know what to do with a woman who speaks her mind. Does the actress now feel she is back in control of her career, he wanted to know? "Ummm," Heigl began. State of Affairs Ed Bernero tried to step in to answer, but the reporter stopped him in his tracks. "Seriously, I want to hear from Katherine."
"I don't know that I said I felt my career was not under my control," Heigl said. "I think I said I felt I had stopped challenging myself. And I was making choices that I loved, that I was excited about. I love romantic comedies. I loved doing them and I loved watching them but I stopped exercising different muscles of my ability. I felt I was sort of letting down my audience. I wasn't challenging them either." She said she chose State of Affairs as her next project — it's a very serious drama in which she plays a CIA analyst — because "it's an opportunity for me to flex some different muscles and show a different side of myself as an actor and a performer and a storyteller."
As for the idea that she and her mother are difficult — and as one anonymous producer put it to The Hollywood Reporter, "not worth the trouble" — Heigl said that isn't her intention. "I can only say that I certainly don't see myself as being difficult. I would never intend to be difficult. I don't think my mother sees herself as difficult. It's important to everybody to conduct themselves professionally and respectfully and kindly. If I've ever disappointed somebody, it was never intentional." At that point, Heigl's State of Affairs co-star Alfre Woodard threw her a lifeline. "Good actors always follow the material, that's why we're both here," she said.