Life in Pictures: Solange Knowles
Photographer Charlotte Hornsby followed her for four days, from the Louisiana countryside to SXSW.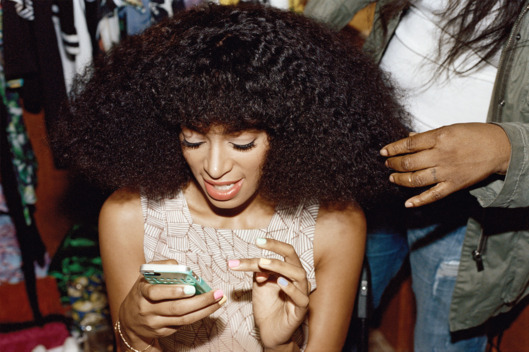 For the latest edition of "Life in Pictures," the 28-year-old singer allowed photographer Charlotte Hornsby to follow her around for four days, as she headed to an Airbnb rental in the Louisiana countryside to work on her upcoming album, then traveled to another one in Austin for SXSW. (Zero elevators were ridden.) Click through the gallery ahead for photos of her late-night recording session, photo-shoot nail art, and more.
*This article appears in the July 14, 2014 issue of New York Magazine.
BEGIN SLIDESHOW