Scarlett Johansson's Lucy Kicks Hercules's Butt at the Weekend Box Office
Can you smell what Scarlett Johansson is cooking?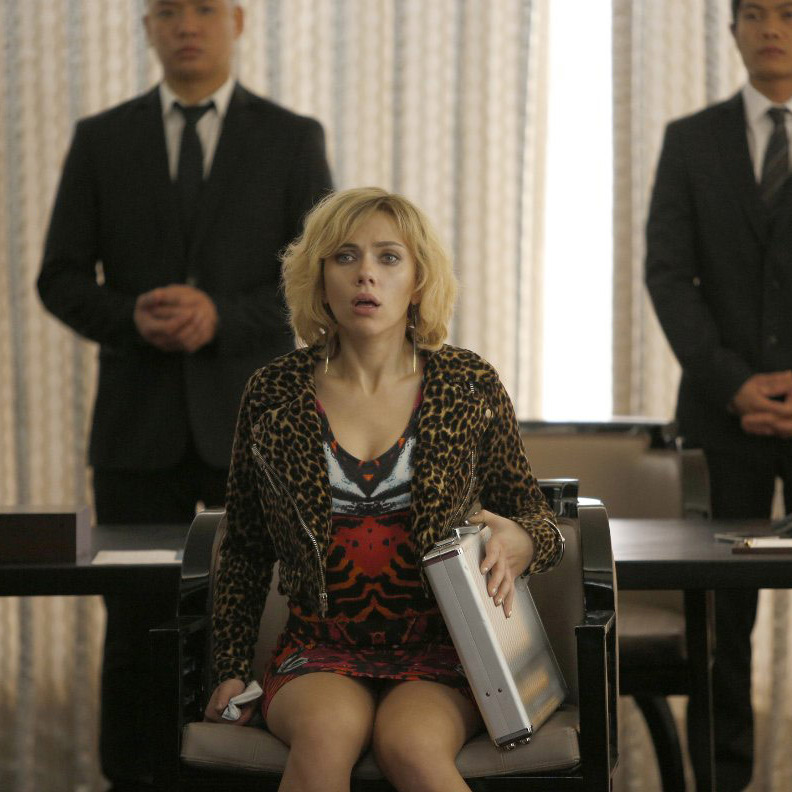 The weekend box office pitted Scarlett Johansson against Dwayne "the Rock" Johnson; a female action hero versus a mythological Greek warrior; Luc Besson of The Fifth Element versus Brett Ratner of ... Rush Hour. Ultimately, it wasn't even close: Johansson's Lucy, a movie about a woman dosed with a drug that allows her to access her entire brain, easily outperformed the Rock's Hercules, raking in $44 million — well above its $40 million price tag. Hercules brought in $29 million, and will have to recoup the $100 million it cost to make overseas. Meanwhile, two-time box-office winner Dawn of the Planet of the Apes came in third with $16.3 million for a cumulative gross of $172 million domestically. The Purge: Anarchy came in fourth with $9.9 million, and Planes: Fire and Rescue held on to the fifth spot with $9.3 million. But, overall, the box office is still down 13 percent from the same weekend last year. At least we'll have softer expectations for next year?