20 Photos of Melissa McCarthy and Ben Falcone Being Impossibly Cute
Red-carpet Eskimo kisses!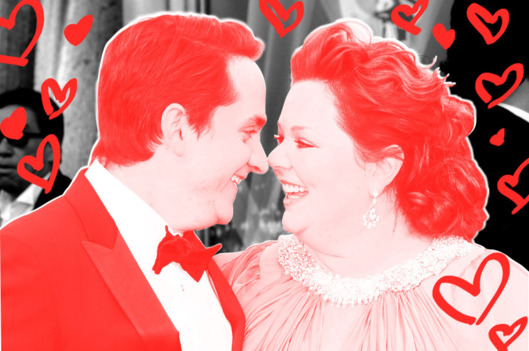 Melissa McCarthy and husband Ben Falcone seem to do everything together. In addition to normal married-people stuff, like having babies, they perform together (in movies and when they were at the Groundlings), write together (as they did with Tammy), produce movies together, and, thankfully, adorably walk the red carpet together. Tammy didn't do so well this weekend, but that doesn't make looking at cute pictures of the couple any less cute. If anything, maybe the movie needed a little bit more of this sort of thing. Here are 20 photos of their recent history of red-carpet bits, Eskimo kisses, and just general McCarthy-Falcone cuteness.
BEGIN SLIDESHOW