Opie and Anthony Host Fired After Racist Tirade
Sirius XM gave Anthony Cumia the boot.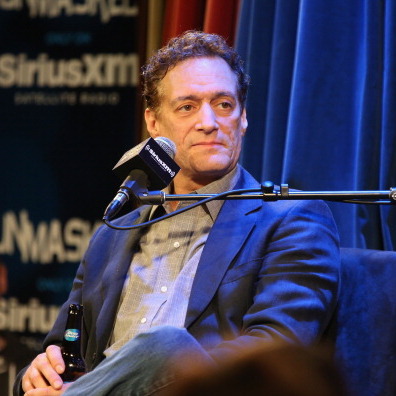 Last week, Sirius XM fired Anthony Cumia, the shock jock from the popular radio program The Opie and Anthony Show, after a graphic, racist Twitter tirade surrounding a confrontation he had with an African-American woman in Times Square in which he called her an "animal" and complained of it being "open season on white people in this day and age" (most of the tweets have since been deleted, but you can see the full extent of the awfulness over at Gawker). According to the New York Times, Sirius XM said in a statement that it had fired Cumia "after careful consideration of his racially charged and hate-filled remarks," calling his behavior "wholly inconsistent with what Sirius XM represents."
Opie and Anthony have long been known for their incendiary behavior, from being canceled in 2002 after a contest on their show led to a couple having simulated sex in St. Patrick's Cathedral to being suspended in 2007 after a guest joked about raping Condoleezza Rice. While this latest incident would seem to be the last straw, some fans have rallied behind Cumia, circulating an online petition that threatens to boycott Sirius XM until the station rehires him. The petition had more than 10,000 signatures as of Sunday night. His co-host Greg Hughes, a.k.a. Opie, also showed his support, tweeting on Sunday, "Yes, I'm devastated. Yes, I'm meeting with ‪@SIRIUSXM‬ on tuesday."

Cumia, meanwhile, doesn't seem all that apologetic. "Sirius decided to cave and fire me," he tweeted on Friday morning. "Welcome to bizarro world. Fired for shit that wasn't even on the air & wasn't illegal. So, who's next?"