Remembering Elaine Stritch: A Reading List
We'll f*cking miss you.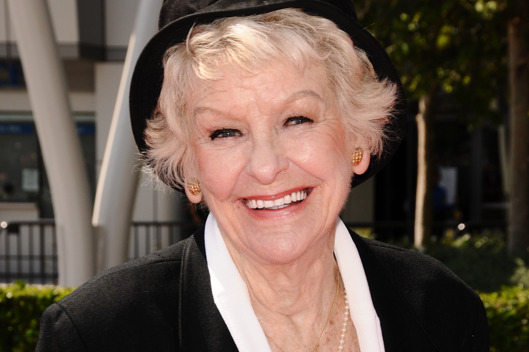 Elaine Stritch, who passed away today at the age of 89, became famous — as actors and actresses do — for delivering lines on stages and screens. But many of Stritch's most memorable lines came off the stage, where she was known for her salty candor. In remembrance of the legendary actress, Vulture compiled New York's coverage of Stritch's life and career, including some of the best quotes about and by Stritch. Prepare to cackle, and maybe to cry a little, too. 
Mirror, Mirror (1988)
"Only Elaine Stritch, who throws out her lines in a careless, cracked theatrical voice, comes through as a fully alive person."
Seventh Inning Stritch (1995)
"At 68, Elaine Stritch may no longer be one of the hard-drinking, high living 'ladies who lunch,' but she remains defiantly unsober."
Forever Elaine's (1996)
"One night, one of the early summers, Elaine Stritch was here with a bunch of people, and she said, 'I've always wanted to be a bartender.'"
A Night at Elaine's (2002)
"True style is the seamless blend of the natural and the artful, which is what Elaine Stritch, with a constructional assist from John Lahr and a directorial one from George C. Wolfe, consummately delivers in Elaine Stritch at Liberty."
Elaine Stritch: Still Here (2005)
"I sing songs that fit my life."
Elaine Stritch on Fellow Diva Liza Minnelli (2009)
"Who do I think would win [in a singing competition with Liza Minnelli]? Me. Are you kidding me? But if I didn't think I would win, I shouldn't get up in the morning."  
James Gandolfini on Friendship With Elaine Stritch (2009)
"I met her at a Sopranos premiere party where she yelled at me about stuff."
Elaine Stritch Is Just Happy That She's Alive (2011)
"Try to stay in the moment and celebrate what's going on at the time it's going on. Like being alive."
30 Rock Recap: Rest in Peace, Colleen (2012)
"But the one thing about tonight that none of us (who don't read spoilers) saw coming was the sad passing of Jack's harpy mom, Colleen, played for seven seasons by the great Elaine Stritch in perhaps the most lovingly drawn New York City in-joke this show ever generated — and yes, I'm counting tonight's Chuck Scarborough/Sue Simmons bonanza."
A Toast to Elaine Stritch As She Winds Down Her Career (2013)
"At age 17, she insisted that, unlike every girl in her class at the New School, she wasn't in love with her fellow student Marlon Brando."
Elaine Stritch Is Going to Be Happy in Detroit (2013)
"'No, I don't miss New York,' she repeats, this time in a whisper of a register. 'I love New York. I went to New York to become an actress and I did it. And I won all the awards known to man. And I'm happy. And I came home. I came, I saw, I conquered. And it feels great. Are you kidding?'"
Elaine Stritch Still Not Sorry for Her Today Show F-Bomb (2014)
"Earlier this week, Elaine Stritch spectacularly dropped the F-bomb on the Today show."
Watch Elaine Stritch Drop an F-Bomb on the Today Show (2014)
"Oh dear, oh dear. Elaine Stritch, in a gorgeous fur hat and leather gloves, dropped a glorious F-bomb during Today's fourth hour."
Edelstein on Elaine Stritch: Shoot Me: A Penetrating, If Not Pleasurable, Glimpse (2014)
"Elaine Stritch: Shoot Me is one of those showbiz docs that's not exactly pleasurable but offers a penetrating glimpse — sometimes too penetrating — into what it means to eat, drink, and be contrary in the public sphere."