Sam Raimi Has Big Plans for Evil Dead and Arya Stark
More postapocalyptic story lines coming to a theater near you!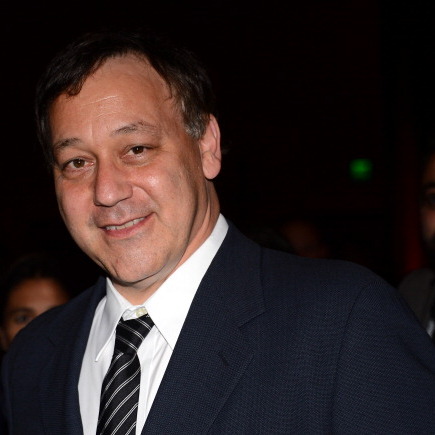 While he wasn't on the official schedule for Comic-Con, Spiderman director Sam Raimi popped by the Screen Gems panel to receive an Inkpot award and talk about producing Neil Druckmann's postapocalyptic video game The Last of Us. The game follows two survivors — Joel and the 14-year-old Ellie — as they navigate a world that has been hit by a virus that turns people into zombies (sound familiar?). Raimi said that they were in talks with Maisie Williams, who plays Arya Stark on Game of Thrones, for the role of Ellie. In what is perhaps even more tantalizing news, Raimi said that he and his brother (although outlets are divided on if that's brother Ted or brother Ivan) are writing a script for Evil Dead the TV series. Bruce Campbell, who starred in the original Evil Dead series, is also involved.