Someone Stole the Fault in Our Stars Bench
Maybe check eBay? Or a local teen's closet?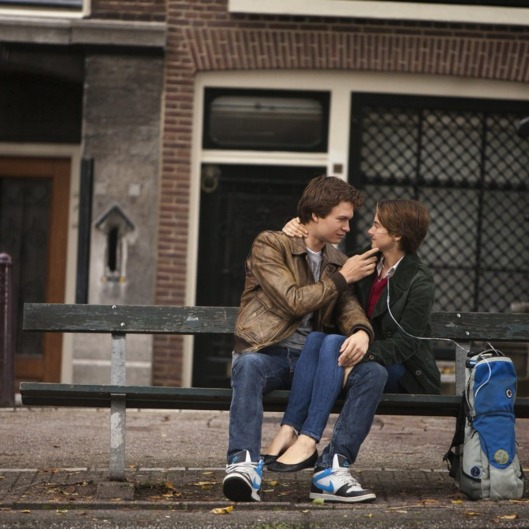 Call the cops! The famous green bench from The Fault in Our Stars — the one on which (spoiler alert!) Gus tells Hazel that his cancer has returned — is missing. The Hollywood Reporter writes: "Its absence went unnoticed for at least a month — probably because someone placed a large flowerpot on the spot." Oops! Even officials were fooled until tourists started to ask where the bench was located: "It's a bit embarrassing, because we do keep good track of them, but it's gone all right," admitted city spokesman Stephan van der Hoek. So far, suspects include neighbors unhappy with added tourist traffic, fans craving movie memorabilia, and, strangely, Amsterdam itself — which might have just had the bench removed at some point for repairs. Get it together, everyone.