Comic-Con: They're Making Another King Kong Movie
And it's called <em>Skull Island</em>.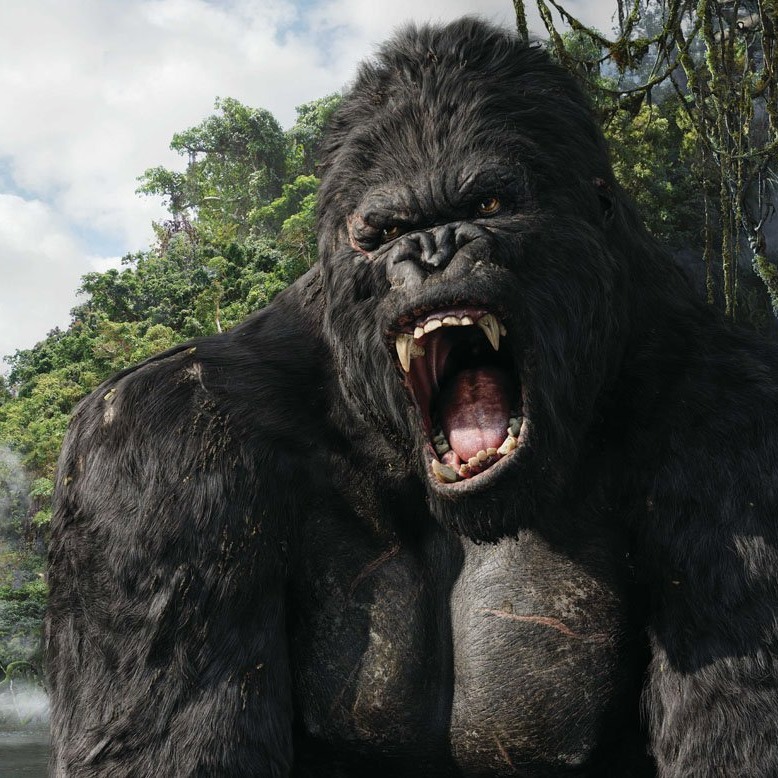 Here's something unexpected! At the end of today's Legendary Pictures panel at Comic-Con, producer Thomas Tull introduced a trailer for a brand-new mystery project ... that turned out to be a sequel of sorts to King Kong. Not that any of us knew that as the trailer began: All we saw was a stormy, primeval-looking island, accompanied by some ominous narration, and since director Guillermo del Toro had left the stage, many people in the audience figured we were watching some sort of announcement teaser for del Toro's long-in-development passion project At the Mountains of Madness. (Still others around me guessed Jurassic World.) Then, as we pressed in on the island, we saw a giant monster roaring — and hey, is that King Kong? Smash cut to the title: Skull Island, the place King Kong calls home. The panel ended right after that with nary a lick of information, and the audience was ... well, confused. There's no director attached to this project yet (although Legendary has dated it for November 4, 2016), but hey, why not make the trailer first, right?