Zach Braff Uses Bad Grammar on Purpose
His movie title is supposed to be wrong.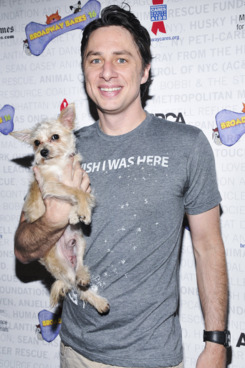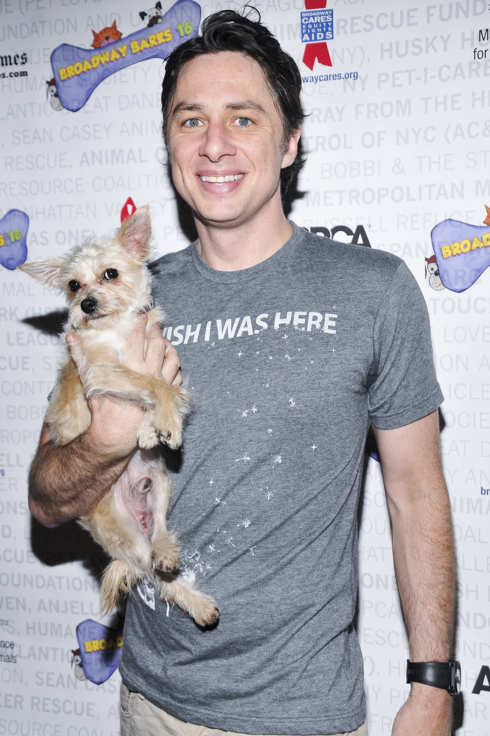 Chill out, grammar nerds — Zach Braff doesn't need a Schoolhouse Rock refresher course. The title of his new film Wish I Was Here — out today — makes one wonder if Braff was absent from his school lessons on the subjunctive case. But Braff explained at Saturday's Broadway Barks event in NYC that the mistake was in fact intentional. "The whole film is about a dad who's not an academic trying to teach his kids, and his kids know more than he does," he said. "His daughter is constantly correcting him when he says who instead of whom; and so the title, although it has another meaning, we grammatically did it incorrect on purpose, because it's about a father who is actually learning from his children who are brighter than he is." Oh, well if you meant to do it.