How Will Zoe Saldana Shoot All 5 of Her Upcoming Sci-Fi Sequels?
"<em>Avatar</em> is definitely coming first," then <em>Guardians of the Galaxy 2</em> and <em>Star Trek 3</em>.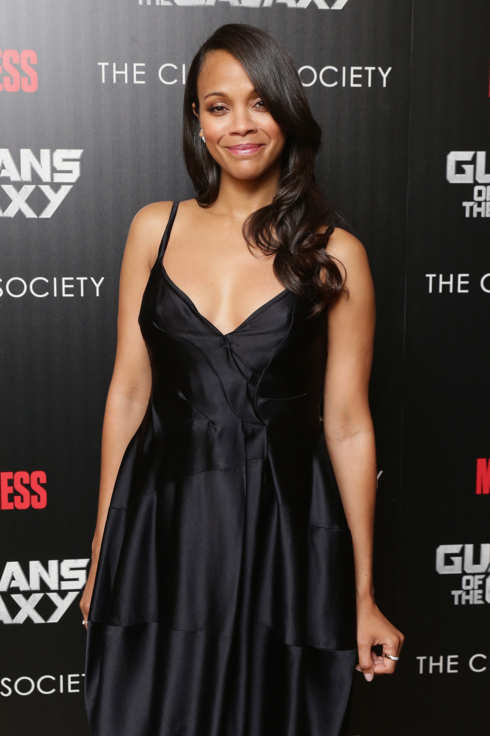 Enjoy seeing Zoe Saldana while you still can! In due time, she'll disappear for a while to shoot a whopping five big-budget sci-fi movies: In addition to those three sequels to Avatar, she's also got the just-announced sequel Guardians of the Galaxy 2 and Star Trek 3 on her plate — and she's visibly pregnant, to boot. Who's planning this woman's insane schedule?
"Not me, not me!" laughed Saldana last night, at a Guardians screening hosted by the Cinema Society, Men's Fitness, and FIJI. "It's the producers of every movie and my agents [who have to plan it]." Which project is she currently prepping for, then? "I do know that Avatar is coming first," said Saldana, who'll be filming Avatar 2, 3, and 4 simultaneously for director James Cameron. "It's been the one in line for a while now, and we're just waiting for Jim to give us the green light so it can happen early next year. My backpack is ready!"