27 Must-See Art Exhibits Opening This Fall
Daniel Gordon, Henri Matisse, Richard Serra, and more.
Hopefully, you've had a few minutes to play around with our Fall Entertainment Generator. But if you're looking for straight and simple lists of things to look out for by medium, we'll be breaking them out separately. Here's a look at fall art exhibitions and installations.

SEPTEMBER
9/1
"Post-Speculation"
Through 11/8, P!
A two-act show: first, the howdoyousayyaminafrican? collective occupies the gallery; then new artists install another show building on the remains of the first.
9/4
Nick Cave
Through 10/11, Jack Shainman
In "Made by Whites for Whites," Cave collects racist kitsch and tries to recycle the racism out; in "Rescues," he places found dog sculptures on lavish furniture.
9/5
Genesis Breyer P-Orridge and Pierre Molinier
Through 10/12, Invisible-Exports
The industrial-music-maker shows photo-heavy eroticism, matched nicely with the mid-century Surrealist's self-portraits in drag.
9/7
EAF14
Through 3/29, Socrates Sculpture Park
The annual Emerging Artist Fellowship show, displayed by the East River: a Timex-watch sound sculpture, a wooden organ, a spidery NYPD watchtower, and life-size ceramics.
9/10
"Killer Heels: The Art of the High-Heeled Shoe"
Through 2/15, Brooklyn Museum
Break out your Louboutins (to stand in line).
"Mac Conner: A New York Life"
Through 1/11, Museum of the City of New York
The brightly colored graphics of a great mid-century illustrator.
9/12
Sebastian Errazuriz
Through 10/10, Salon 94
"Functional" sculptures, like a duck with a lamp for a head, or a coffin that doubles as a boat for a smooth crossing to the afterlife.
"From the Margins: Lee Krasner and Norman Lewis, 1945–1952"
Through 2/1, Jewish Museum
Two often-sidelined Abstract Expressionist standouts receive a fresh look.
9/16
Gabriel Orozco
Through 10/18, Marian Goodman
New work by the artist who once used a 45-foot whale skeleton as a drawing pad.
9/26
"The Untamed Landscape: Théodore Rousseau and the Path to Barbizon"
Through 1/18, Morgan Library & Museum
Landscapes, showing his drafting talent.
OCTOBER
10/2
"Puddle, pothole, portal"
Through 1/5, SculptureCenter
A genre-busting show that's part Saul Steinberg centennial and part party, with  a mix of drawings and sculptural curios (a singing mailbox?).
10/4
"Robert Gober: The Heart Is Not a Metaphor"
Through 1/18, MoMA
... But everything in the artist's first big survey probably is.
10/9
"Egon Schiele: Portraits"
Through 1/19, Neue Galerie
A portrait show of the Klimt disciple who developed a style as distinctive as his teacher's, and more harrowing.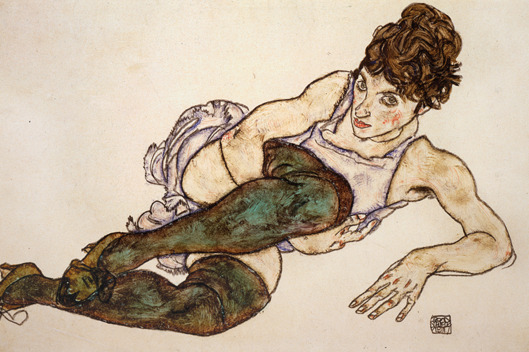 10/12
"Henri Matisse: The Cut-Outs"
Through 2/8, MoMA
Age bred creativity for Matisse, who, faced with deteriorating health, put aside paint, picked up paper and scissors, and fashioned a new medium in color and geometry.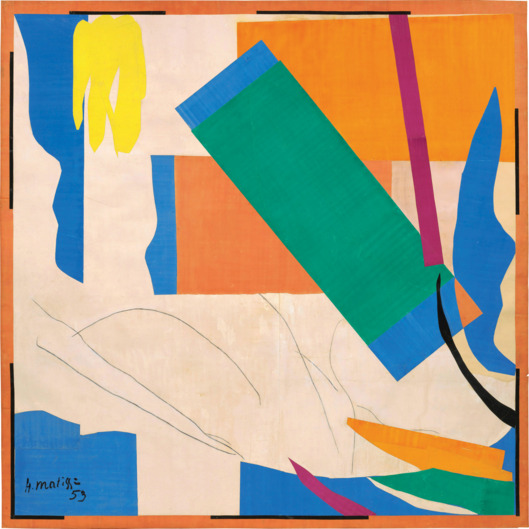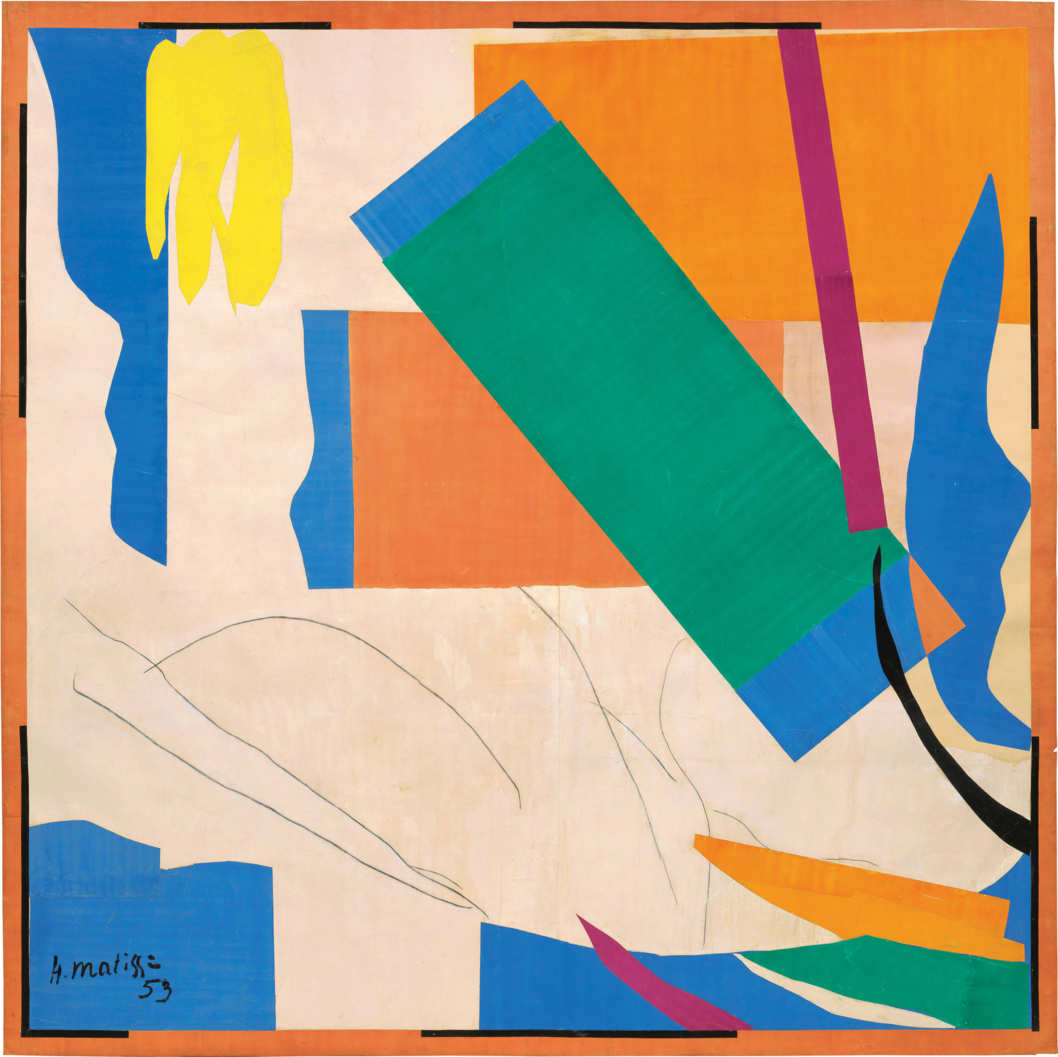 Valeska Soares
Through 11/23, Eleven Rivington
For "Keeping Time," Soares mounts a grid of 365 antique book covers and dust jackets from across the ages, all with titles referencing time.
10/24
"The Floral Ghost"
Through 12/12, Planthouse
The Flower District gallery reaches into the history of its neighborhood with a show of botanical photogravures, silk-screen prints, woodcuts, and etchings.
10/26
Sara Greenberger Rafferty
Through 12/21, Rachel Uffner
New work from an artist known for her murky rephotographed figures and related image appropriation. Expect new materials and new printing techniques.

"Zero Tolerance"
Through 3/8, MoMA PS1
A group show sorting through the aesthetic aftermath of clashes between citizens and their governments around the world. Pussy Riot, Halil Altindere, many more.
10/29
"Chris Ofili: Night and Day"
Through 2/1, New Museum
Notorious for that show that so inflamed Rudy Giuliani, Ofili has mixed paint, elephant dung, glitter, foil, resin, pins, and just about everything else in elaborate paintings, sculptures, and drawings.
10/30
Daniel Gordon
Through 12/20, Wallspace
Culling bits of new and old media, Gordon builds multidimensional assemblages, then flattens them out.
NOVEMBER
11/4
El Greco in New York
Through 2/1, Metropolitan Museum of Art
This megashow—paired with a smaller one at the Frick—is the deepest selection of his work we'll see outside the Prado.
11/8
Richard Serra
Through 12/10, David Zwirner
Another year, another Serra show—but don't you go to every one? This time, it's the 74-year-old's "Vertical and Horizontal Reversals" drawings.
11/13
"Glittering World: Navajo Jewelry of the Yazzie Family"
Through 1/10, National Museum of the American Indian
Navajo jewelry-making, seen through some 300 pieces of one prolific family's work.
"Speaking of People: Ebony, Jet and Contemporary Art"
Through 3/8, Studio Museum in Harlem
See how artists like Lorna Simpson and Kerry James Marshall have read, cut up, and reused the monthly magazine Ebony and its digest-sized weekly sibling Jet.
11/20
Letha Wilson
Through 12/20, Higher Pictures
Completely fresh work in a very old medium: Wilson has recently been making photographs out of concrete.
11/22
"Uneven Growth: Tactical Urbanisms for Expanding Megacities"
Through 5/10, MoMA
Fuel for utopian dreams, fodder for dystopian films: Six teams develop city-specific proposals for six cities (Hong Kong, Istanbul, Lagos, Mumbai, New York, and Rio de Janeiro).
11/26
Amy Elkins
Through 1/29, Aperture Gallery
Two projects consider capital punishment: "Parting Words," with photographic portraits in black and white based on executed subjects' repeated last statements, and "Black Is the Day, Black Is the Night," a series of images responding to correspondence with prisoners on death row.
*This article appears in the August 25, 2014 issue of New York Magazine.