64 Movies to Watch This Fall
From blockbusters to indies.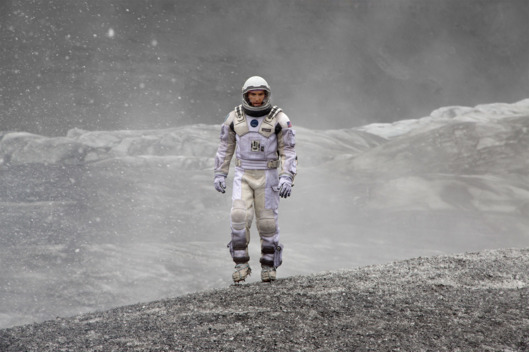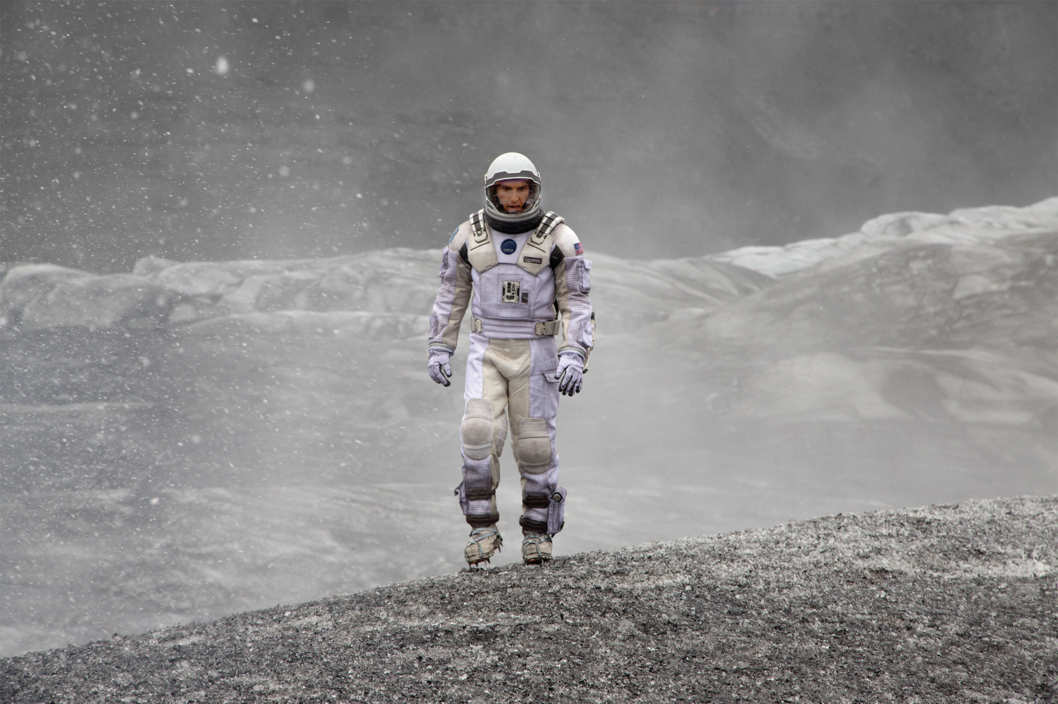 Hopefully, you've had a few minutes to play around with our Fall Entertainment Generator. But if you're looking for straight and simple lists of things to look out for by medium, we'll be breaking them out separately. Here's a look at fall movies.
SEPTEMBER
9/5
Frontera
Michael Peña is a Mexican ­immigrant who didn't kill Ed Harris's wife but pays the price anyway.
The Longest Week
Jason ­Bateman stars as a trust-fund brat disinherited by his parents who manages to make Olivia Wilde fall for him anyway.
9/12
Dolphin Tale 2
The follow-up to the 2011 family hit about a dolphin with a prosthetic tail.
No Good Deed
Idris Elba is a handsome-but-evil home-invader dropping in on Taraji P. Henson.
Atlas Shrugged: Who Is John Galt?
The trilogy concludes, with cameo appearances from Ron Paul, Glenn Beck, and Grover Norquist.
The Drop 
The late James Gandolfini stars in a Brooklyn-based crime drama adapted from the Dennis Lehane book.
The Disappearance of Eleanor Rigby: Them
It's three movies in one. Directed by Ned Benson, this is the story of ­Jessica Chastain and James McAvoy's busted marriage, told from three different perspectives: his, hers, and theirs.
The Skeleton Twins
SNL grads Kristen Wiig and Bill Hader are estranged twins who reunite and wonder how they got so screwed up.
9/19
The Maze Runner
Adapted from the YA sci-fi book, starring Dylan O'Brien as a young man trapped in a post­apocalyptic maze.
A Walk Among the Tombstones
Liam Neeson is a P.I. hired by a drug lord to smoke out his wife's killer (and kill dozens of ­others, ­presumably).
Hector and the Search for Happiness
Simon Pegg is a bored psychiatrist who makes an "eat pray love" journey around the world.
A Life in Dirty Movies
A year in the life of the "Ingmar Bergman of 42nd Street" — sexploitation director Joe Sarno — and his wife as they make a female-friendly soft-core porno.
This Is Where I Leave You
Jason Bateman, Corey Stoll, Tina Fey, and Adam Driver are siblings in the adaptation of Jonathan Tropper's book about a ­family sitting shiva for their dead dad. Jane Fonda plays the mom.
Tracks
Mia Wasikowska makes a 2,000-mile trek across the Australian desert with help from Adam Driver.
Pump
Johnny O'Hara's documentary on America's oil ­addiction.
9/26
The Equalizer
Denzel Washington is a former black-ops commando doling out street justice to violent criminals.
Believe Me
Alex Russell is a down-on-his-luck college student who becomes an ­evangelist to raise funds for his law-school tuition.
The Boxtrolls
3-D stop-motion/CGI hybrid about a Victorian orphan raised by sub­terranean trash collectors, with voices by Toni Collette, Elle Fanning, and Ben Kingsley.
Good People
Broke London couple James Franco and Kate Hudson are saved by a stroke of luck: Their neighbor gets murdered and leaves behind $400,000.
Jimi: All Is by My Side
André 3000 plays the young, ­emergent Hendrix. Written and directed by Oscar winner John Ridley (writer of 12 Years a Slave).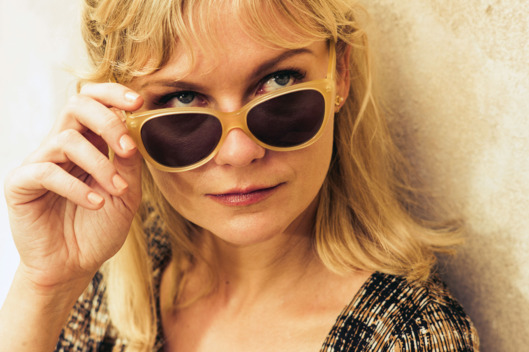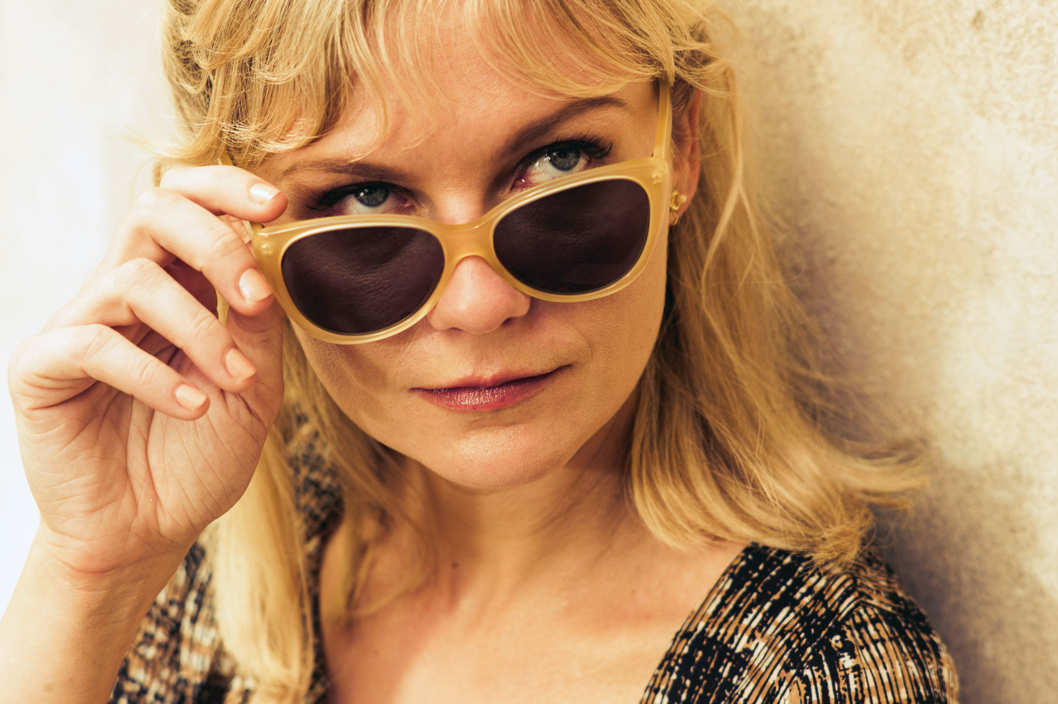 The Two Faces of January
Viggo Mortensen and Kirsten Dunst are a wealthy couple whose vacation to 1960s Greece gets totally ruined by multiple murders.
OCTOBER
10/3
Annabelle
The deranged doll from last year's The Conjuring gets her own movie.
Drive Hard
A thief (John Cusack) recruits an ex-racer (Thomas Jane) to be his getaway driver.
Gone Girl
The much-­awaited David Fincher version of the Gillian Flynn book about a woman (Rosamund Pike) who goes missing on the eve of her wedding anniversary. Ben Affleck plays her maybe-culpable husband.
The Good Lie
Reese Witherspoon advocates for a trio of Sudanese lost boys and a sister.
Left Behind
It's The Leftovers with funnier ­acting: The ­Rapture happens and God snubs Nicolas Cage.
The Liberator
Édgar Ramirez (Carlos) stars in a Simón Bolívar biopic.
Men, Women & Children
Jason Reitman directs Adam Sandler, Rosemarie DeWitt, and Jennifer Garner in a comedy about the ways in which the internet has messed them up. 
10/10
Alexander and the Terrible, Horrible, No Good, Very Bad Day
Disney takes on the beloved tale of an 11-year-old's day from hell, with Steve Carell and Jennifer Garner.
One Chance
Craig Ferguson's possible replacement James ­Corden plays Britain's Got Talent winner Paul Potts.
One Small Hitch
Aubrey Dollar and Shane McRae team up for this fake-wedding-to-please-dying-father romantic comedy.
The Judge
Robert Downey Jr. plays a big-city lawyer who returns to his hometown to defend his dad (Robert Duvall), a judge, in a murder trial.
Addicted
Sharon Leal (Boston Public, Dreamgirls) is a married mom with a hankering for adultery.
Cooties
A comedy-horror hybrid about kids at an isolated elementary school who turn savage when they're infected by a mysterious virus. Elijah Wood stars as their substitute teacher.
Kill the Messenger
Jeremy Renner plays Gary Webb, the real-life reporter who blew the lid off the CIA's involvement in the '80s Nicaraguan cocaine trade.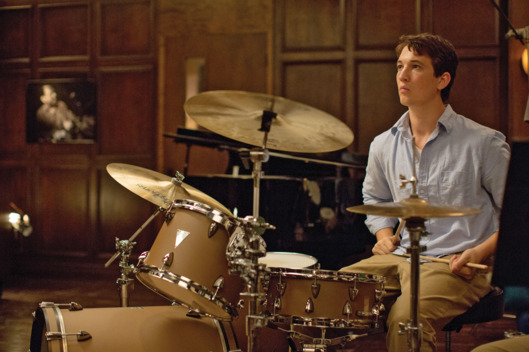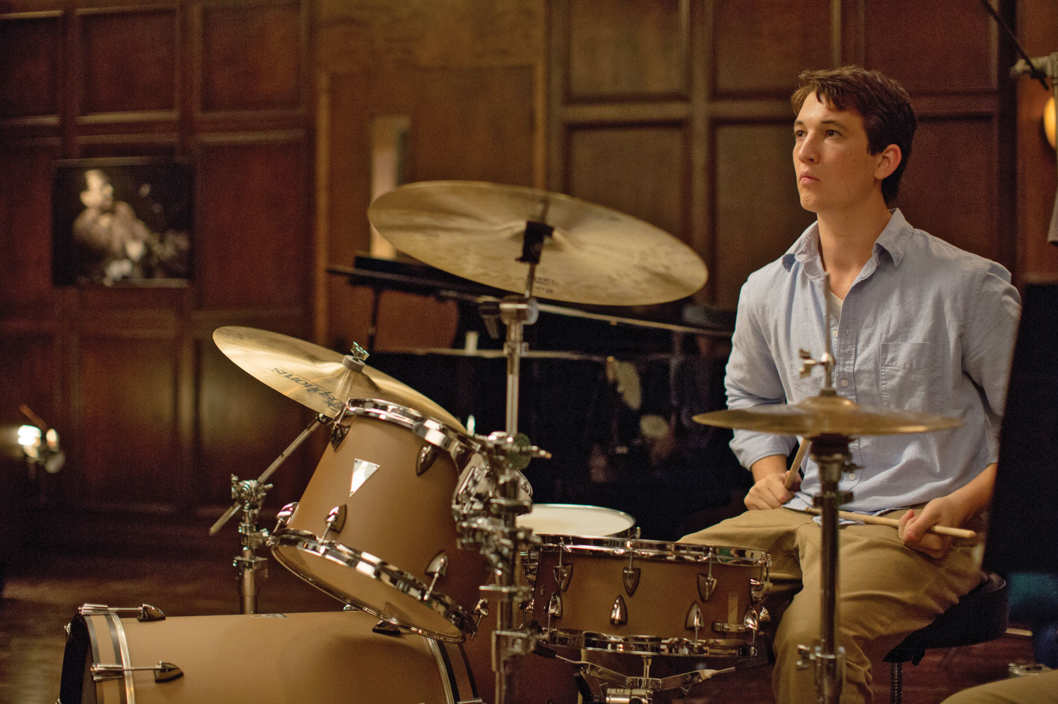 Whiplash
Miles Teller is a jazz drummer put through his paces by a drill-sergeant instructor (J. K. Simmons) at an elite music school.
10/17
Fury
Shia LaBeouf comes out of retirement to co-star with Brad Pitt as American soldiers in WWII.
Listen Up Philip
Jason Schwartzman makes a happy return to Bored to Death territory as a narcissistic writer on the brink, with Elisabeth Moss as his photographer girlfriend.
The Book of Life
A 3-D computer-animated rom-com produced by Guillermo del Toro and starring the voices of Diego Luna and Channing Tatum, who compete for the affections of the voice of Zoe Saldana. 
The Best of Me
The Nicholas Sparks adaptations just keep coming: This ninth attempt is a southern love story starring Michelle Monaghan and James Marsden as high-school sweethearts reunited in their late 30s.
Dracula Untold
Dracula's origin story gets retold, with Luke Evans and Dominic Cooper.
Birdman
Michael Keaton stars in Alejandro González ­Iñárritu's unauthorized biopic of Michael Keaton, about an actor famous for playing a superhero who tries to mount a Broadway play.
Dear White People
Tyler James ­Williams and Tessa Thompson star in this satire about identity politics on an Ivy League campus that earned director Justin Simien Sundance's Special Jury Award for Breakthrough Talent. 
10/24
John Wick
Two stuntmen — Chad Stahelski (stunt coordinator for The Hunger Games) and David Leitch (who has doubled for Brad Pitt) — make their directorial debut, with Keanu Reeves as a former hitman forced to kill again.
Low Down
Elle Fanning plays the daughter of a heroin-­addicted jazz pianist (John Hawkes). Peter Dinklage, Glenn Close, and Flea of the Red Hot Chili Peppers round out the slightly bonkers cast.
Ouija
A horror movie in which a group of friends ­(Olivia Cooke, Daren ­Kagasoff, Douglas Smith) are terrorized by the board game.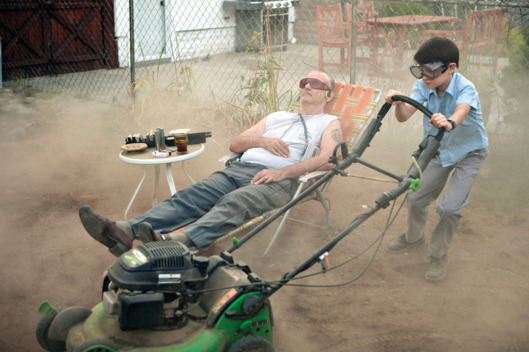 St. Vincent
Bill Murray plays a boozed-up Brooklyn grump who becomes an unlikely mentor to the son of his single neighbor (Melissa McCarthy).
White Bird in a Blizzard
It's the late '80s, and Shailene Woodley is a lovesick, Depeche Mode–obsessed teen forced to deal with the mysterious disappearance of her mother (this will involve nudity). 
Laggies
Keira Knightley's boyfriend (Mark Webber) proposes, so she freaks out and takes up with a new friend, Chloë Grace Moretz, who is 16 years old.
10/31
Before I Go to Sleep
The adaptation of S.J. Watson's best-selling thriller, starring Nicole Kidman as an amnesiac.
Nightcrawler
Jake Gyllenhaal is a maniacal freelance crime video-journalist in L.A.
NOVEMBER
11/7
Big Hero 6
Disney's Marvel-inspired computer animation follows a robotics prodigy caught up in a criminal plot that threatens to destroy his techy hometown, San Fransokyo.
The Homesman
Hilary Swank and Tommy Lee Jones escort a trio of insane women from Nebraska to Iowa.
Interstellar
Christopher Nolan's latest sci-fi epic, in which Matthew McConaughey and Anne Hathaway travel through a wormhole to galaxies unknown.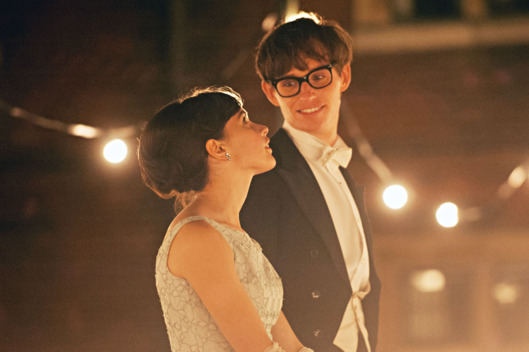 The Theory of Everything
James Marsh's (Man on a Wire) Stephen Hawking biopic, with Eddie Redmayne as the theoretical physicist and Felicity Jones as his wife.
Rosewater
Jon Stewart's directorial debut, the fact-based story of a BBC journalist (Gael García ­Bernal) arrested and tortured for 118 days in Iran.
11/12
A Most Violent Year
Director J. C. Chandor (Margin Call, All Is Lost) goes back to the gritty New York of 1981, with Jessica Chastain and Oscar Isaac.
11/14
Beyond the Lights
In Love and Basketball director Gina Prince-Blythewood's first movie since 2008's The Secret Life of Bees, a young Grammy-winning musician falls for a police officer.
Dumb and Dumber To
Twenty years later, the simple odd couple (Jeff Daniels and Jim Carrey) hit the highway in search of a long-lost daughter (and a kidney).
Foxcatcher
The true story of Olympic-wrestling brothers (Channing Tatum and Mark Ruffalo) and their dark and twisted sponsor (Steve Carell).
11/21
The Imitation Game
Benedict Cumberbatch dives into the award zone as gay British code-cracking computer-­science pioneer Alan Turing, with Keira Knightley as his female assistant.
The Hunger Games: Mockingjay — Part 1
Katniss (Jennifer Lawrence) is back, and Julianne Moore joins the franchise as President Coin; the late Philip Seymour Hoffman revives his role as Plutarch Heavensbee.
11/26
Horrible Bosses 2
The original cast return and this time launch their own business: Kidnapping and mayhem ensues.
Escobar: Paradise Lost
It's Meet the Parents with a twist: Josh Hutcherson discovers his girlfriend's uncle is Pablo Escobar (Benicio Del Toro).
*This article appears in the August 25, 2014 issue of New York Magazine.
*The release dates for The Drop, Pump, Laggies, The Disappearance of Eleanor Rigby: Them, and The Skeleton Twins have been updated.