9 Best New Songs of the Week
New music from Katy B, iLoveMakonnen, and Benjamin Booker.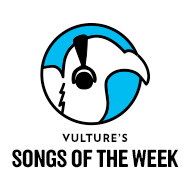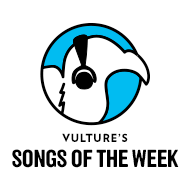 Every week, members of the Vulture staff will highlight their favorite new songs. They might be loud, quiet, long, short, dance-y, rawkin', hip, square, rap, punk, jazz, some sort of jazz-punk-rap fusion — whatever works for the given person in that given week. Read our picks below and please tell us yours in the comments. Enjoy!
Benjamin Booker, "Always Waiting"
The problem with most garage rock is it so often sounds like ... garage rock, only with a little more or less punk. Benjamin Booker, on his self-titled debut, proves himself to be something different. Influences aren't instantly recognizable, as Booker thoroughly filters them through himself. He's the genuine article. —Jesse David Fox (@JesseDavidFox) 
Tony Bennett and Lady Gaga, "I Can't Give You Anything But Love"
A lot has been written about the creative and commercial shortcomings of Lady Gaga's last record, but I, for one, am glad about its failure — because anything that frees her up to record more music with Tony Bennett is a win in my book. "I Can't Give You Anything but Love" is a great example; Tony Bennett might be 88, but it's Gaga who hasn't sounded this alive in years. —JDF
Hilary Duff, "All About You"
Shame on me for judging Hilary Duff's musical comeback on her first disappointing single. "All About You" is her second, and it's jingle-jangle catchy, complete with the "Heys!" and "Yeahs!" of a Mumford & Sons anthem. —Lindsey Weber (@LindseyWeber) 
Freelance Whales, "Hyde"
Back in June, I went to an event put on by Brooklyn production company the Wild Honey Pie, called "Welcome Campers," during which a bunch of bands were filmed performing in a variety of locations on the campus of a sleepaway camp. I was haunted by the below video — a never-before-heard new song from Freelance Whales. There is obviously a meticulous arrangement here, but the song still feels immediate and delicate. As an added bonus, at times you can see the back of my head. —JDF
iLoveMakonnen feat. Drake, "Club Going Up on a Tuesday (Remix)" 
It isn't much of a remix; the song is fundamentally the same, but with our old friend Drake just popping in from time to time. Mostly Drake's there to bring attention to the mad genius of iLoveMakonnen, which he very much succeeds at. After you fall in love with the song, I recommend reading this great BuzzFeed profile of iLoveMakonnen, which tells you the incredible story that got him to this point. —JDF
Jason Feathers, "Courtyard Marriot"
Jason Feathers is a collaboration between Bon Iver front man Justin Vernon, Bon Iver drummer and solo artist S. Carey, Minneapolis rapper Astronautalis, and Gayngs mastermind Ryan Olson, which was recorded in secret and took a lot of people by surprise two weeks ago when it was first announced. The album officially came out today and it's a satisfying listen, blending the deepest of Deep South rap traditions with the deepest of Deep South rock and blues traditions. "Courtyard Marriot" would've soundtracked the True Detective opening credits in an ideal universe. —JDF
Katy B, "Little Red Light"
Hey there, MAGIC!, here's how you do pop-reggae. Katy B weaves in an electro-dancehall beat to "Little Red Light," a track meant to promote her stint at music festival Notting Hill Carnival.  —LW 
R.A.B.B.I.I., "Why Can't I Be You"
It stands for Revolutions Are Best Before Initial Inception, in case you were curious. But beyond the acronyms, Swedish duo R.A.B.B.I.I. (pronounced rabbi?) takes an FKA Twigs sound and wraps it around a slightly catchier melody. You'll find yourself singing, "I wanna, I wanna, I wanna kill you," and you might enjoy it.  —LW 
Saint Pepsi, "Fiona Coyne"
Although it seems to have nothing to do with the Degrassi character it's named for, Saint Pepsi's "Fiona Coyne" is steeped in disco
 — with the sunlight and synths to prove it.  —LW