9 Best New Songs of the Week
Nicki Minaj, Spoon, Tom Petty, and more.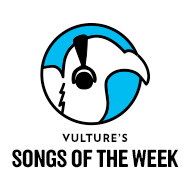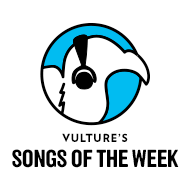 Every week, members of the Vulture staff will highlight their favorite new songs. They might be loud, quiet, long, short, dance-y, rawkin', hip, square, rap, punk, jazz, some sort of jazz-punk-rap fusion — whatever works for the given person in that given week. Read our picks below and please tell us yours in the comments. Enjoy!
Adult Jazz, "Springful"
Adult Jazz really is a perfect name for this Leeds quintet who released their debut, Gist Is, today. They kind of sound a lot like Dirty Projectors, but a bit, well, jazzier. "Springful" shifts between many different styles and sounds, but mostly just sounds like a really great song. —Jesse David Fox (@JesseDavidFox) 
Foxygen, "How Can You Really"
California psych-pop band Foxygen sound like a different era. Not a specific different era. Just some time period that is a blur of the '60s, '70s, and '80s, when people didn't wear shoes and spent their days just spinning in circles with arms outstretched and eyes fixed directly at the sun. —JDF
Jess Glynne, "Right Here"
Formerly the voice on Route 94's dance-party-starting banger "My Love," Jess Glynne's now got her own bumping dance track. "Right Here" is a Cece Peniston fever-dream of claps, horns, and drums. Keep that dancehall open all night. —Lindsey Weber (@LindseyWeber) 
Love Dollhouse, "Can I" 
How could you possibly hate a song that samples so many songs that you love? "Can I" sounds familiar because it is very familiar: The track grabs riffs from Lil' Kim's "Crush on You" and Shaggy and Janet Jackson's "Luv Me, Luv Me" (which itself samples "Impeach the President" by the Honey Drippers and Rose Royce's "Ooh Boy.") A Frankenstein'd earworm, indeed.  —LW 
Nicki Minaj, "Anaconda"
No one could rhyme cocaine, romaine, and lo mein like Nicki does: with style, raunch, and humor. "Anaconda" barely has a chorus (unless you count the "Baby Got Back" sample), but it still has me mimicking Nicki's wonderful diction long before I'll ever know the actual words. And clearly: that laugh. —LW 
Tom Petty and the Heartbreakers, "American Dream Plan B"
Tom Petty's on album No. 13 and still fighting for that American Dream, it seems. Hypnotic Eye has a bunch of guitar-heavy rockers for the classic-rock crowd, but also some inspiring lyrics for the younger set? "My success is anybody's guess / But like a fool I'm betting on happiness." —LW 
The Rosebuds, "Give Me a Reason"
The Rosebuds have always been a solid enough band, with an interesting story (a couple starts a band, gets married, gets divorced, and keeps the band going) that adds a bit of sweet melancholy to all their music. Their newest record, which comes out today, Sand + Silence, was produced by Mr. Bon Iver, Justin Vernon, and you can hear his general vibe in the album standout "Give Me a Reason." The song is simple as hell with a borderline boring drum beat, but the subtle atmospherics perfectly pair with the sweet melody. —JDF 
Spoon, "New York Kiss"
As promised, every time Spoon released a new single, we included it in this column. Well, their record, They Want My Soul, actually comes out today, so you knew we were going to pick a song of theirs again. "New York Kiss" is not the best song on the record, but I find it to be the most surprising. With very few changes, "New York Kiss" could be a dance song. And not like a nerdy, avant-garde, glitchy dance song — like a straight-on, four-to-the-floor, soundtrack-to–Orlando Bloom–and–Justin Bieber's–fight-in-Ibiza dance song. —JDF 
Sufjan Stevens, "A Little Lost"
"I'm so busy, so busy, thinking about kissing you," Sufjan Stevens sings on his cover of the Arthur Russell song, which will be featured in the upcoming benefit compilation Master Mix: Red Hot + Arthur Russell, and I couldn't help but think, Oh, that's where he's been. Though he released an album as a third of the hip-hop project Sisyphus, double S hasn't released a proper LP since 2010's terrific The Age of Adz. "A Little Lost" is a return to form and a perfect complement to the sound of kissing and large glasses banging into each other. —JDF