The Endlessly Adorable Chris Pratt Visited a Children's Hospital Dressed As Star-Lord
The kids were also super into Legos.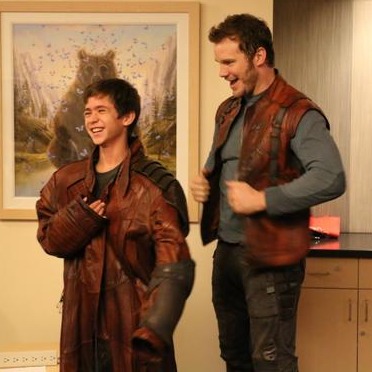 The Month of Chris Pratt goes on (and on and on) as he continues to pile on the cute. Star-Lord visited the Children's' Hospital of Los Angeles, in full costume, to hang with the kids. But not all of them cared about Guardians of the Galaxy, reports E!: "Pratt spent extra time with one patient, Dylan Prunty, who is a longtime Lego fan and recognized the actor's voice from The Lego Movie. They spent about 10 minutes reciting different scenes from the film."
Further proof that Chris Pratt is the best (thank you kindly for the photo, @Reddit user angelkirie) pic.twitter.com/DZToPMFsfe

— HuffPost Celebrity (@HuffPostCeleb) August 21, 2014