Eva Green on Her Sin City Nude Scenes and Acting '200 Percent Evil'
"In the morning when you have a nude scene, you want to die."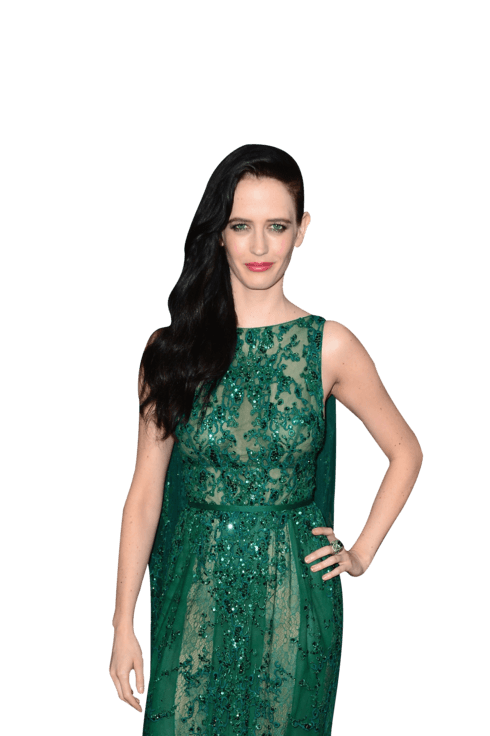 "You cannot defeat the Goddess," says one character in Sin City: A Dame to Kill For. "She cannot die." He's referring to Ava Lord, the seductive black widow who gives the film its title, and when she's played by Eva Green, who can blame him for using heavenly superlatives? There's always been something otherworldly about Green, who first impressed (and undressed) in Bernardo Bertolucci's The Dreamers, won best Bond Girl ever honors with Casino Royale, and just this year starred as the formidable Artemesia in 300: Rise of an Empire and toplined the Showtime series Penny Dreadful. A few weeks ago in Los Angeles, the slinky Green met up with Vulture at The Four Seasons to tell us how she got into character for the Robert Rodriguez–directed Sin City, and how she felt about getting out of her clothes for it.
Do you consider yourself an inhibited person when you're not shooting?
Oh, yes.

So it must surprise you how bold you can appear onscreen, especially in all of Sin City's sex scenes.
It's very ironic, because I'm very shy. People don't believe me: "She did The Dreamers, and all these other nude scenes!" But I remember telling my publicist, "I'm really naked in Sin City. Just wait." I don't know any actor who's comfortable with nudity, but it's not gratuitous in this film, because she uses her body as a weapon. Still, in the morning when you have a nude scene, you want to die. You feel quite silly to be in a tiny thong with Josh Brolin, who's wearing flesh-colored Spanx, and you're in front of a green screen — like, "This is not happening!" But Robert told us, "I'm going to add lots of shadows, and you'll look great. I knew that I could trust him.

When you play a character like that, does any of that confidence carry over into your real life?
Maybe it gave me some confidence in doing press, because I used to be very nervous doing interviews for TV — and I'm still not great, I get sweaty — but I got better. At school, I was really shy. If a teacher asked me a question in front of other people, I'd melt. Lots of actors are very scared in real life, actually.

Your characters are so forward with men. Are you?
No. I'm shit. [Laughs.]

How much freedom as an actor did you have in a film like this, where Robert is trying to re-create a lot of the frames from the comic almost exactly?
It's funny, because I was really worried about that before I started filming: Oh my God, you have to be so still! Can I even move my finger? Can I touch the other actor? And yes, he frames each shot like a painting and you have to hit the mark, and some of the stuff he wants exactly like in the comic book, but it was fine — especially because I had real actors in front of me, because I know some of the other actors didn't. I wouldn't have liked that, so I was really lucky.

Did you have to do a lot of work beforehand?
I was cast very last minute, like a week before shooting, and usually I like to prep, so I was panicked: "Oh my God, I have to work on an American accent and find the character, and there's so little time!" So I watched some film noir, like Barbara Stanwyck in Double Indemnity, because this is so femme fatale. At the beginning, I looked at my character and thought, My God, she's so evil. There are no cracks in her, and her heart is so hard. I've played evil before, but that one was 200 percent evil, so I had to find the jubilation in playing her. I brought my body and my heart to Ava Lord.

And none of the men in this movie can withstand her.
Yeah, she's quite scary. Quite scary! It would be interesting to do a prequel, just to find out why she's so hard. Maybe she was traumatized? Or maybe she was born crazy.

What do you get out of doing a show like Penny Dreadful, which is about to go into its second season?
It's fun, and I love fun. I love playing mad people, actually. My character looks quite guarded and very Victorian and tight, and to be able to let it all out … it's so fun to be that irreverent. It's like having a really bad Tourette's moment.

Do you watch the show? Did you see the seance sequence from your second episode?
No, I haven't! It's horrible.

Well, at least watch the show so you can get to the part where Josh Hartnett and Reeve Carney make out.
Oh my God. Oooh! [Laughs.]