Godzilla 2 Isn't Coming Until 2018
It's scheduled for a June 8, 2018, release.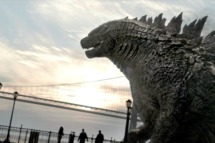 At Comic-Con, we learned the good news that Gareth Edwards is working on a follow-up to his monster smash Godzilla. And today we got the bad news: The sequel won't be hitting theaters for another four years. Don't make any plans for June 8, 2018, okay?