How Jeff Goldblum Turned One Couple's Wedding Photo Into Jurassic Park
There's a T-Rex, too.
What happens when you happen to have Jeff Goldblum in attendance at your wedding? Well, you ask the wedding photographer (in this case, his name is Adam Biesenthal) to do a group shot ... inspired by Jurassic Park. That's what newlyweds Pamela and Jesse Sargent wanted, and they got their wish, complete with a photoshopped T-Rex in the background. Everyone was thrilled, naturally, but Goldblum was the only one who took the directive seriously: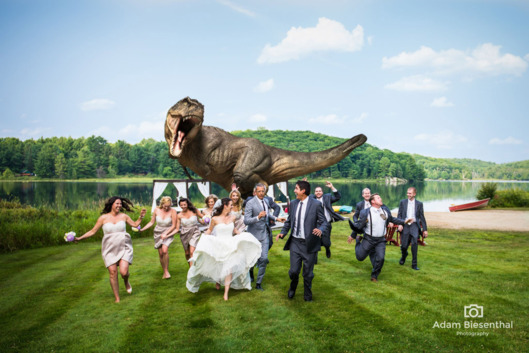 C'mon. Give this guy a prize: He's the only one in character!