Possible Proof of Kanye West–Paul McCartney Collaboration Leaks
Via a brief Instagram video.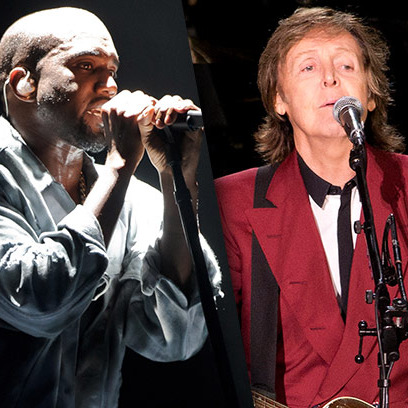 Two days ago, a rumor got out that Kanye West and Paul McCartney were working on music together, with one song called "Piss on My Grave." Today, an Instragram video has gotten out that seemingly confirms this. Though very, very, very brief, you can hear Kanye chanting "Piss on My Grave" over a real Yeezus-y beat. You can't see or hear Paul McCartney, but, based on his previous collaborations, you can assume he's probably just off putting on a ton of shaving cream.