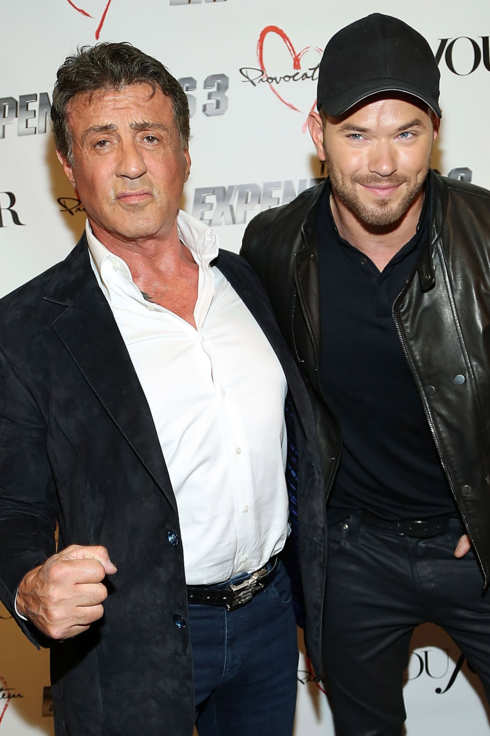 For years, Sylvester Stallone has been talking up another Rambo sequel — a melancholy end to the franchise that he's likened to No Country for Old Men in tone — and at last night's Dujour's Cover-Star Sly party at Provocateur, Stallone told Vulture that Rambo V should be the next film on his docket. "I'm getting ready for that," he said. "I'm starting to work out. I'm going to be appropriately vicious and all that stuff, but intellectual. A killer with a heart." Stallone began riffing on more potential Rambo dichotomies: "Smart, yet stupid. Tall, yet short. Broad, but thin. You know what I mean. We're going to try to cover all the boundaries."
Stallone was out with members of his The Expendables 3 cast, and since we were already talking about dichotomies, we asked him, "What's the least macho thing about you?"

"I like home furnishings," replied Stallone. "No, I'm kidding. I paint. I write. And I like playing with Pomeranians. That's pretty bad."

"Mickey Rourke's dogs!" clarified his co-star Kellan Lutz, standing nearby.

But even though Stallone enjoys rolling around with Rourke's Pomeranians, a clash with Stallone's more ostensibly macho dogs is inevitable. "Mickey Rourke's and my dogs are going to have it out one night," Stallone promised. "Seriously, just like West Side Dog."