They Found Out Who Miley's Homeless Guy Is
And where he comes from and what controversial opinions he may have.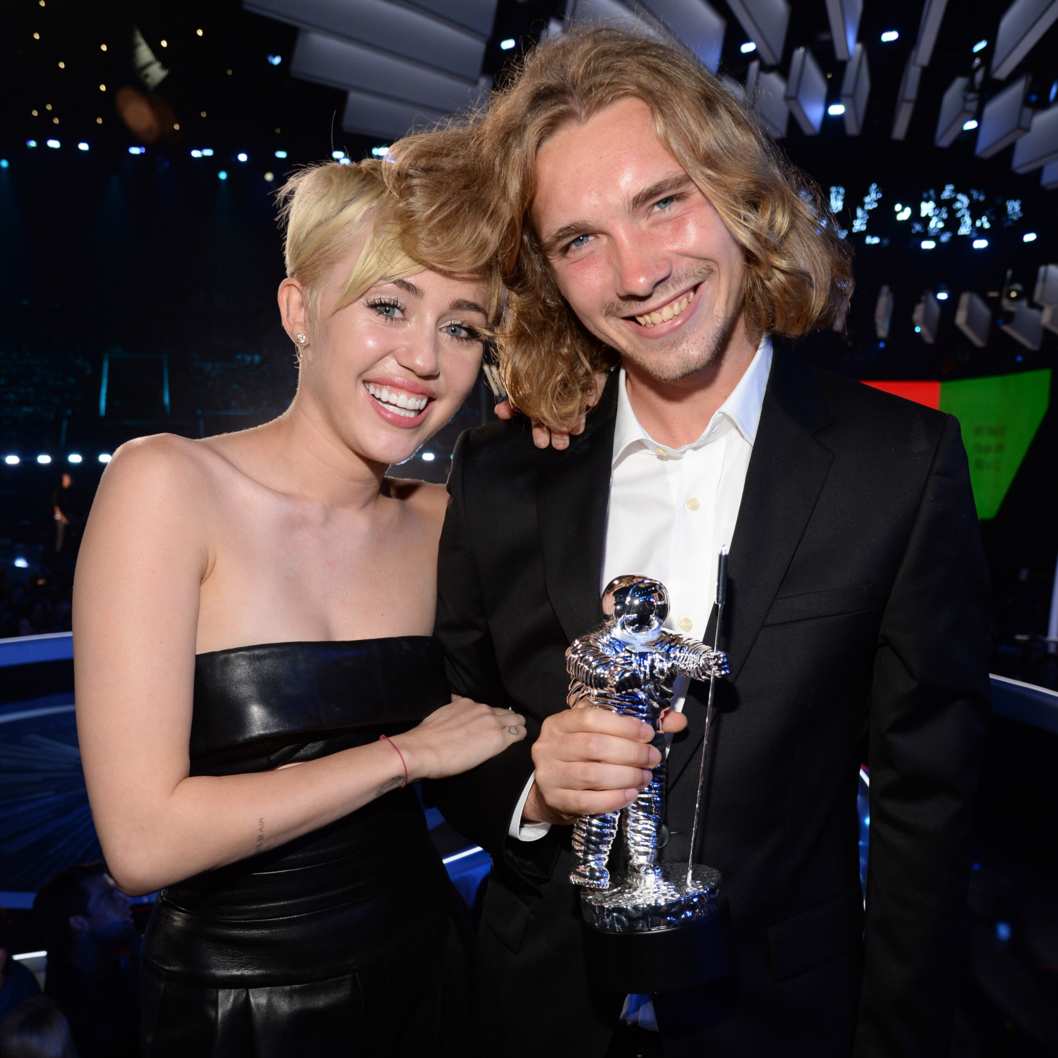 The Oregonian has identified the handsome, homeless blond man who squired Miley Cyrus to the VMAs last night and read a speech in her stead: His full name is Jesse Helt, and he's a 22-year-old Salem native who moved to Los Angeles a few years ago "to make it on his own," according to his mother. (He'll be flying back to Salem this week on Miley's dime to reunite with his family.) You can also, for the moment, check out Helt's Facebook page, but if you're just curious what controversial opinions might be espoused therein, there's one part where he talks about hating "lazy fat people," another where he shares a pro-gun infographic, and several status updates that indicate he is a cat person and not a dog person. Helt is also a self-identified Christian, even though he doesn't always spell that correctly. Welcome to fame, Jesse!