Tina Fey's Fox Pilot Cabot College Is Dead
She was producing alongside her <em>30 Rock</em> partner Robert Carlock.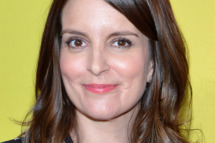 Fox's Tina Fey and Robert Carlock–produced comedy project Cabot College, about an all-female school that begins accepting male students, won't be moving forward to series. This is not a complete shocker: The network didn't pick up the project last May when it announced its new series orders, a sure sign execs weren't all that happy with how the pilot turned out. Industry trades suggested the network was keeping its options open, however — until today. An industry source confirms to Vulture that Cabot, whose cast included Margaret Cho and Asif Ali, is now completely dead. The good news for Fey: She gets to keep all those points she earned by financing the pilot on her American Express EveryDay card.