Disney Hasn't Talked to Marvel About Setting Films in Its Cinematic Universe
Could animated heroes occupy the same continuity as Iron Man and Captain America?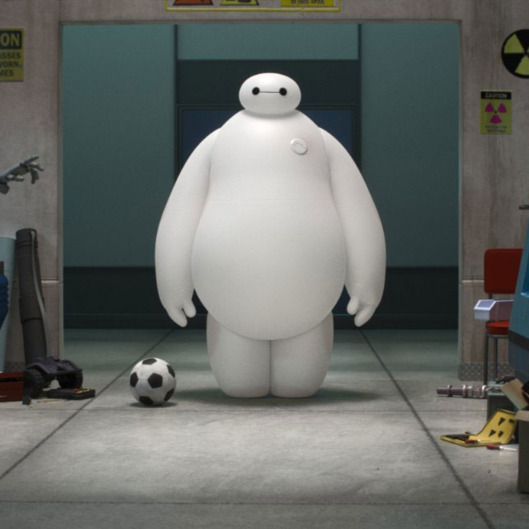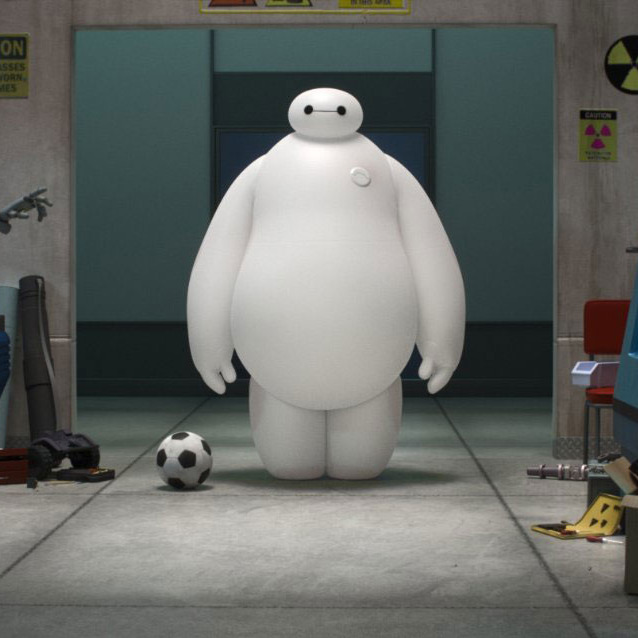 When Disney acquired Marvel Entertainment five years ago, bringing the comic-book juggernaut into a company that also includes Pixar, fanboys started drooling: Could the so-called Marvel Cinematic Universe, which carefully threads recurring plot points and superheroes through a series of live-action sequels, now include animated movies, too? Nobody would know that better than John Lasseter, who runs both Pixar and Walt Disney Animation, so when I saw him yesterday at a Burbank event touting Disney's CG-animated Big Hero 6 — which is based on a Marvel comic book but doesn't take place in the same cinematic universe as The Avengers — I had to ask if he'd talked to Marvel about mounting a big-screen animated venture that might slot into the movie continuity already established by films like Iron Man, Captain America, and Guardians of the Galaxy.
"Not yet. No, we haven't," admitted Lasseter. "If we went directly into the Marvel Universe, that would mean we'd work more directly with Marvel," and aside from some screenings that involved Joe Quesada, Marvel Entertainment's chief creative officer, Big Hero 6 was a Disney project through and through. "Without question, it was made 100 percent here," said Lasseter. "They'd forgotten the books existed."

So had most people: In fact, director Don Hall only stumbled upon Big Hero 6 when he was scrolling through a Marvel characters database before a big pitch meeting with Lasseter. Since its 1990s debut, the comic-book series had produced barely a dozen issues, but something about the premise — where 13-year-old inventor Hiro Hamada teams up with the robotic Baymax and four other eclectic, would-be world saviors — struck a chord with Lasseter, Hall, and the movie's co-director Chris Williams. "It was so cool," said Lasseter, "and that was one of the things I'd been looking for — fun."

It also seems to be one of the things the audience is looking for from these comic-book films, to judge from the out-of-this-world success of Marvel's Guardians of the Galaxy earlier this summer. Like that high-spirited movie, said Hall, Big Hero 6 is an "inadvertent origin story" that brings together a motley crew of characters to explore a colorful world — in this case, the fictional, Asian-tinged California city San Fransokyo — with a whole lot of humor and heart. "They do feel like distant cousins," said Hall. "Guardians is a Marvel movie, but it's sort of gone off on a different branch. It indicates that fans of superhero movies are willing to try new flavors."

And this is a different flavor, indeed: Even though the Big Hero 6 characters have some pretty enviable scientific powers, "There are no mutants, and no people irradiated by gamma rays," said Hall, checking off two origin tropes often found in comic books. The result, said Lasseter, deserves its own classification entirely, and it's one that audiences may pick up on when Big Hero 6 comes out this October. "We don't call it a superhero movie," he said, noting the film's geeky, rumbling-robot vibe. "We call it a super nerd movie."