11 Best New Songs of the Week
Mary J. Blige, Aphex Twin, and more!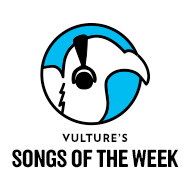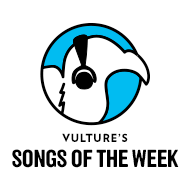 Every week, members of the Vulture staff will highlight their favorite new songs. They might be loud, quiet, long, short, dance-y, rawkin', hip, square, rap, punk, jazz, some sort of jazz-punk-rap fusion — whatever works for the given person in that given week. Read our picks below and please tell us yours in the comments. (Also, read our music critic Lindsay Zoladz's review of the week's best new album, Perfume Genius's Too Bright.) Enjoy! 
Aphex Twin, "aisatsana [102]"
I know this isn't the cool pick off of Aphex Twin's first record in over a decade, Syro, which is out today. I know that I should pick "CIRCLONT6A [141.98][syrobonkus mix]" or something edgy. But I am a sap and a sucker for sad pianos. "aisatsana [102]" is pretty as hell and reminded me of "Avril 14th" — the song maybe best known to young people as the song Kanye sampled for "Blame Game" — in how it plays with space and pacing. —Jesse David Fox (@JesseDavidFox)
Azealia Banks, "Chasing Time"
No one would be wasting words on Azealia Banks if she wasn't talented. This song is Mermaid Ball–approved and gives us hope that Broke With Expensive Taste might actually happen one day, possibly, don't hold your breath. —Marcus Jones (@MJinMD)
Mary J. Blige, "Therapy"
Personally, I am so pumped for the Mary J .Blige and Her British pals extravaganza that The London Sessions promises to be. And the songs already appearing from the project are proving my anticipation to be valid: "Therapy," the newest to hit streaming, is a practical plea for rehabilitation: "Why would I spend the rest of my days unhappy? … When I can go therapy? … Two times a day." Gorgeous song, useful advice. —Lindsey Weber (@LindseyWeber)  
Leonard Cohen, "Almost Like the Blues"
Leonard Cohen's "Almost Like the Blues," from his new album Popular Problems, will sound familiar to fans of his recent work, but the bleak, apocalyptic lyrics remind me of his 1992 track "The Future" — infused as always with Cohen's sly wit, forcing you to crack a smile as you contemplate humanity's rot. —Anna Silman (@annaesilman)
Dev Hynes, "Britney Spears demo 1 no name"
LOL, imagine if this were actually the name of the song and not a description. Dev Hynes is better known as Blood Orange (and formerly as Lightspeed Champion), the acclaimed indie-pop artist and songwriter for hire. As is pretty clear, he wrote this song for Britney Spears — you can even hear him do a version of Spears's signature breathy vocals. As is also pretty clear, it's great. This joins Grimes's failed song for Rihanna in the consistently wonderful genre of songs indie artists wrote for pop artists that are great but still slightly too indie to be pop songs. —JDF
Made in Heights, "Ghosts"
Made in Heights is made up of Aexei Saba and Kelsey Bulkin — two voices I might never have come across if it weren't for Jia Tolentino's weekly mixtape newsletter, tinybitchtapes. (Thanks, Jia!) This song has me hooked on its on its cowbell (seriously!), mixing taps with an ambient Janet Jackson voice and a beat reminiscent of Ghost Town DJ's "My Boo". Damn, no wonder I love it. —LW
Mr Twin Sister, "Sensitive"
Mr Twin Sister used to be a solid if not unremarkable band named Twin Sister, but for whatever reason, two extra letters has made a hell of a difference; their self-titled album, out today, is their best record yet.  "Sensitive" finds them firmly in their new sonic home — a sexy, sexy space lounge. Listen and try not to imagine the Star Wars cantina scene, if instead of fighting, everyone started making out — hard. —JDF
S-X featuring Childish Gambino, "Free at Last"
The title of this song by U.K. producer S-X is fitting, since it took a year to get released. But if this was the music S-X was making a year ago, and it still sounds super relevant, we'd love to hear more of what he is working on. —MJ
SALES, "Getting It On"
Ever since it premiered on Stereogum last week, I haven't been able to get this song out of my mind. Not out of my head — the melody wasn't ever-present, like, say, when "Shake It Off" first came out — but out of my mind. The song is deceptively simple (there are like 15 words used total), but the mix of its digital and live-instrument elements left a lingering feeling of warmth. —JDF 
SBTRKT featuring Denai Moore, "The Light"
Denai Moore's wonderful vocals on "The Light" wouldn't be totally out of place in a mid-'90s R&B song, which is what makes their pairing with SBTRKT's signature minimal production so arresting. It's a study in contrast and repetition and, like a lot of great music being made right now, it sounds both like the past and the future. —JDF
The Voice Judges, "Hella Good"
Don't laugh, but the new judge lineup on The Voice (old standbys Adam Levine and Blake Shelton and newcomers Gwen Stefani and Pharrell Williams) make a good band. Well, at least in the premiere of the new season, they killed "Hella Good" — a song Gwen and Pharrell wrote together. Even Blake (understandably the most out of his element) pulls it off, his country twang almost drowned up by the audience's surprised cheers. —LW