Charles Dance and Lena Headey Join Jane Austen Zombie Movie
It's a Lannister family reunion!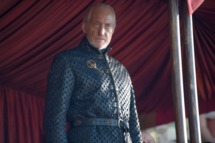 From chewing the scenery on Game of Thrones to potentially chewing some human brains: Deadline reports that Lannister clan members Charles Dance and Lena Headey have joined the cast of the long-gestating Pride and Prejudice and Zombies adaptation, based on the cult novel that reimagines Jane Austen's classic love story amid a zombie outbreak. It's not clear whether the pair will play humans or zombies, but both are good at playing upper-class snobs with complicated personal lives and at leaving trails of death and devastation in their wake, so it works either way.