Crouching Tiger, Hidden Dragon Sequel to Premiere on Netflix
At the same time it premieres in global IMAX theaters.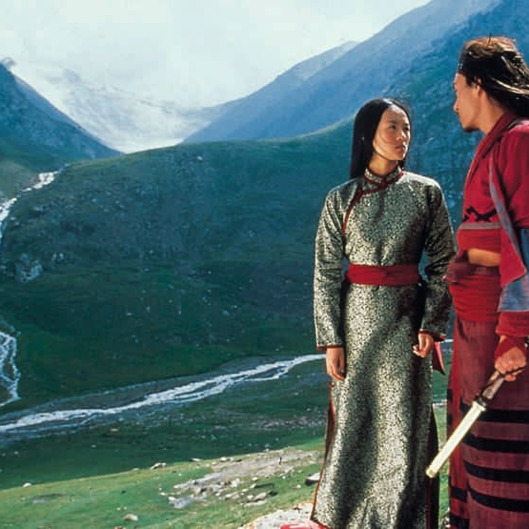 Netflix is taking on Hollywood: In what the New York Times calls "a first deal of its kind," the streaming giant announced today that the first original film to premiere exclusively on Netflix will be the Weinstein Company's Crouching Tiger, Hidden Dragon: The Green Legend, the follow-up to Ang Lee's 2000 Oscar-winning martial-arts hit. The film — which features original star Michelle Yeoh and is directed by Yuen Woo-Ping — will roll out simultaneously on Netflix and in select IMAX theaters on August 28, 2015. "Fans will have unprecedented choice in how they enjoy an amazing and memorable film that combines intense action and incredible beauty," said Netflix's Ted Sarandos in a statement. Basically, if the thought of watching a series of elaborate aerial fight scenes in IMAX 3-D makes you feel nauseated, it sounds like Netflix is your next best bet.