Daily Show Correspondent Named 'Weekend Update' Co-Anchor
Michael Che was an <em>SNL</em> writer last year.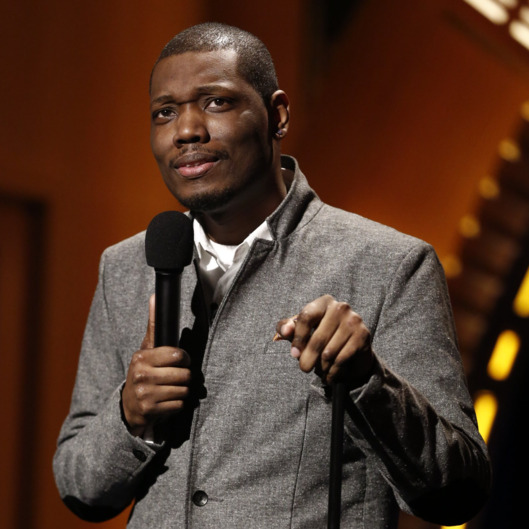 There are now enough comedy news shows on TV that they can poach each other's on-air talent. The New York Times reports that Michael Che, who made his first appearance as a Daily Show correspondent in June, will replace Cecily Strong on Saturday Night Live's "Weekend Update." Executive Producer Lorne Michaels said Strong asked to be featured in more sketches this season, and the move will allow her to do so. Michaels said "Update" had "struggled to find an identity last season," since "what had come before had been pretty brilliant." Strong served as co-anchor during Seth Meyers's final 12 shows, and was then joined by Colin Jost, one of SNL's two head writers. Che will be the segment's first African-American anchor, and he and Jost will form "Weekend Update"'s first all-male fake news team.
Apparently, there won't be an Anchorman-style news team brawl:
i wanna thank Jon & the entire @TheDailyShow staff for letting me do this. i had a FANTASTIC time there. 1st class all the way

— Michael Che (@CheThinks) September 12, 2014