Minority Report Sequel Is Heading to TV
Based on Steven Spielberg's 2002 sci-fi thriller.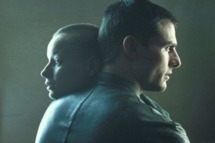 Minority Report, the 2002 sci-fi thriller starring Tom Cruise and directed by Steven Spielberg, is getting a TV reboot. According to The Hollywood Reporter, Fox has given a put-pilot order (meaning they will have to pay a big penalty if they choose not to go to pilot)  for a series that will take place ten years after the pre-crime unit was shut down. The show will center on one of the pre-cogs (the male one, presumably) haunted by visions of the future, who teams up with a detective "haunted by her past" who "just may help him find a purpose to his gift." Still, they had better come up with a new name for it or Larry Wilmore is going to be so pissed.