CBS Is Making a New Version of Supergirl
Every network wants in on the superhero action.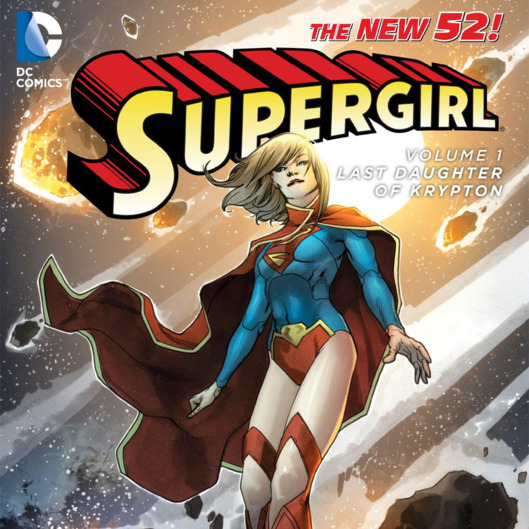 CBS is joining the superhero arms race: The Eye network has commissioned Supergirl, partnering with producers Greg Berlanti (Arrow, The Mysteries of Laura), Ali Adler (Chuck, Glee), and Sarah Schechter for a new take on the DC Comics character. Word of the project first leaked out a few weeks ago, with DC and Warner Bros. TV then pitching the idea to various networks around Hollywood. CBS landed it after agreeing to a so-called series commitment, which means the network will have to pay Warners a massive financial penalty if it opts to back out of Supergirl (This makes it very likely the show will end up on the air, though nothing's ever for sure at CBS, as the producers of How I Met Your Dad can attest). 
Berlanti and Adler's take on Supergirl (they're writing the pilot together) begins with Krypton refugee (illegal alien, if you're in the tea party) Kara Zor-El growing up on Earth, hiding her powers. "But now at age 24," according to a series logline going around Hollywood, "she decides to embrace her superhuman abilities and be the hero she was always meant to be." CBS, home to Wonder Woman and The Incredible Hulk back in the 1970s, has been holding out for a (super-)hero in recent years, even as its rivals all bet big on the genre. With the purchase of Supergirl, all five English-language broadcast networks now have comic-book-inspired projects on their rosters. Yay?