Walmart Blames Tracy Morgan for Not Wearing Seat Belt in Deadly Crash
The accident killed comedian James McNair and left Morgan in critical condition.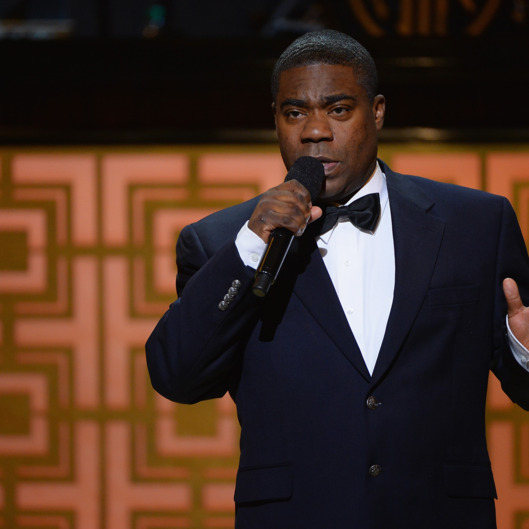 Walmart has responded to Tracy Morgan's lawsuit filed against the company after one of its trucks hit Morgan's limo bus on the New Jersey Turnpike in June, alleging that he and the other people in his limousine weren't wearing seat belts when the crash occurred. "All or a portion of the injuries could have been diminished or minimized by the exercise or reasonable conduct in using their available seat belts," Walmart's response reads. Morgan and his fellow limousine passengers suffered serious injuries, while fellow comic James McNair was killed in the six-car crash. The suit, filed by Morgan and the other victims in June, alleges Walmart was negligent and should have known that tractor-trailer driver Kevin Roper had been awake and driving for more than 24 hours prior to the crash.